Legal, fiduciary and policy oversight of The Lincoln Theatre Center Foundation is maintained by a volunteer board of directors, who usually meet the first Thursday of each month at 5pm. The public is welcome to attend meetings of the Board of Directors. Lincoln Theatre Members In Good Standing interested in joining the Board or any of its committees are encouraged to contact the theatre's administrative office or send an email to: board@lincolntheatre.org
The day to day operations of the Lincoln Theatre is handled by full and part time staff. 
Foundation Board of Directors
 
President
Kevin Maas
Sustainable Energy Developer
Kevin Maas lives with his family in Mount Vernon, less than a mile from the Lincoln Theatre.  He has successfully developed solar and biomass energy projects, and he is currently building small sustainable housing developments.  He loves the Lincoln for anchoring the historic downtown, and for showing independent movies.
 
Vice President
Dan Bliven
Mortgage Advisor | Aboslute Mortgage
Treasurer
Duncan West
Consultant
Secretary
Nathan McGehee
Teacher, Marysville Middle School
 
Board Members
Alice Collingwood
Collingwood Communications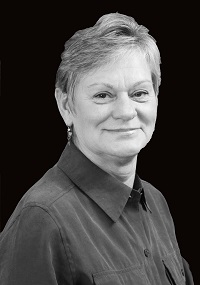 Liz Bart
Soothing Waters, Aquatic Specialist, Wellness Facilitator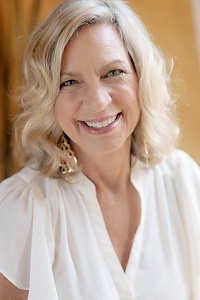 Patrick Marker
Photographer | OverSkagit
Foundation Staff
 
Executive Director
Roger Gietzen
roger@lincolntheatre.org
360-419-7129 ext.100
Public Communications Manager & Volunteer Coordinator
Brandy Young
brandy@lincolntheatre.org
360-419-7129 ext. 101
Bookkeeper
Peggy Erickson
finance@lincolntheatre.org
360-419-7129 ext.102
Outreach Manager
Taylor Bannister
taylor@lincolntheatre.org
360-419-7129 ext. 103
Facilities/Production Manager
Mike M. Marlin
mike@lincolntheatre.org
360-419-7129 ext. 104
 
House Managers
Pirjo Pasanen (Lead)
Pirjo@lincolntheatre.org
Angela Meyer
Britta Eschete
Projectionists
David Austin (Lead)
Theatre Assistant
Dale Hofland
Wurlitzer Organists
Fred Beeks
Glen Desjardins
Harvey Rossiter
Katie Moyer
Volunteer Box Officers
Bev Rudd
Richard Treston
Diane Sherman
Barbara Tuttle
Beverly Noble
Past Lincoln Theatre Board Members
Over nearly 30 years, the Lincoln Theatre Center Foundation board has had a variety of community leaders helping out to achieve the theatre's mission. We thank all of them for their efforts and contributions to this important institution.
This list is by no means exhaustive, and if you know someone who was on the board in the past, please let us know!
Letty Alvarez-Gubitosi
Lisa Bliven
Linda Bachman
Glenn Bordner
Art Brown
Rebecca Clark
Steve Denzel
Sandy Dixon
Heidi Epstein
Rick Epting
Ken Fenske
Carol Goetter
Peter Goldfarb
Dr. Ronald Guttu
Sharon Hill
Margaret Horak
Ray Horak
Nan Hough
Susan Hughes-Hayton
Jan Hunt
Brian Hurst
Roger Kelley
Meg (Pederson) Kershaw
Ann McDonald
Bobbi Krebs-McMullen
Joe Lamantia
Krishna Mathison
Kris Molesworth
Tracy Montaron
Ken Morgan
Danielle Mullen
Anita Ordonez
Ellen Palmer
Meg Pederson
Joan Penney
Helen Kimsey Plowman
Ann C. Reid
Kathy Reim
Roger Ridgeway
Rip Robbins
Jim Ross
Penny Roodzant
Steve Skelton
Diane Studley
Bill Taylor
Bill Toomey
Charlie Urbick
Felicia Value
Bruce Vilders
Mark Vorobik
Kathleen Wadland
Jerry Willins
Ron Wohl
Rob Zwick