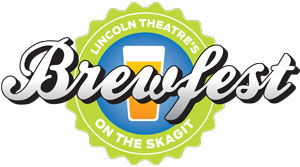 Brewfest 2014 recap

Thanks to a very supportive community, the historic Lincoln Theatre's Twelfth annual Brewfest fundraiser, on Saturday, August 9th in downtown Mount Vernon was another great success.
 
Hundreds of folks came out on a luminous summer day to support the Lincoln while tasting local craft beer, enjoying the music of the Margaret Wilder Band, Mary McPage and the Assassins and the Chris Eger Band, and sampling the food from Random Acts of Food, Judy's Lunch Box and downtown's finest restaurants.
 
Thank you to our generous sponsor: Northwest Brewer's Supply, and in-kind donations from: Westar Solutions, Skagit Cycle, KAPS/KBRC and KISM, Walton Beverage, Commercial Cold Storage, The Chrysalis and Heron Inns, Seeds Bistro, Sam's Auto Detail. Eaglemont golf course, The Loft and, of course, all of the magnificent breweries.
We are grateful to The Porterhouse, Empire Ale House, Trumpeter Public House, Skagit State Bank, Rick Starr of the Rockfish Grill, and the Mount Vernon Downtown Association for their helpful assistance and finally the City of Mount Vernon, MV City Council, MV Parks and Recreation and MV Streets Division for their valuable time and support.
2015 promisses to be the best yet with our move up to Mount Vernon's New Riverwalk Park.
To become involved or sponsor this year's Brewfest please call 360.419.7129 or
email
us!