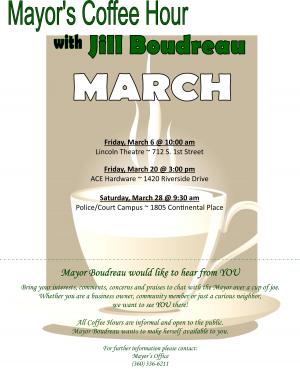 Mayor Boudreau Would Like to Hear from You!
Bring your interests, comments, concerns and praises to chat with the Mayor over a cup of coffee. Whether you are a business owner, community member, or just a curious neighbor, she would love to see you there.
All Coffee Hours are informal and open to the public - Mayor Boudreau wants to make herself available to you.