Legal, fiduciary, and policy oversight of The Lincoln Theatre Center Foundation (LTCF) is maintained by a volunteer Board of Directors, who generally meet the second Thursday of each month at 5pm, either in-person at the Pine Square Conference Room or via Zoom. The public is welcome to attend meetings of the Board of Directors.
The LTCF is committed to creating a theatre that holds anti-racism and anti-bias as core values and strives to reflect the community's needs for board diversity as well as educating the community about racism, diversity, inclusion, and equality to broaden awareness on the importance of these issues as reflected in cinematic and performing arts.
Lincoln Theatre Members In Good Standing interested in joining the Board or any of its committees, or attend a meeting, are encouraged to contact the theatre's administrative office or send an email to board@lincolntheatre.org.
The day-to-day operations of the Lincoln Theatre are handled by full-time and part-time staff.
Foundation Board of Directors
President
Elizabeth Walker
Consultant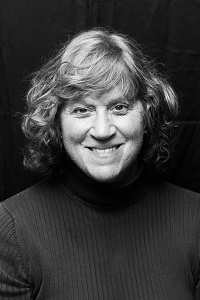 A life-long Western Washingtonian, Elizabeth moved to Skagit 6 years ago with the dream of being a sustainable farmer. While she quickly realized it was not to be for her, she has passed on her 15-acre farmland to more competent (and younger) folk. Now she lives in Anacortes, doing consulting work with agencies and corporations, exploring the precious forests, mountains, and sea, and enjoying the local arts and culture scene. She is thrilled to serve on the Board for the Lincoln community and support its mission.
Treasurer
Duncan West
Consultant
Duncan 'retired' from a career in tech in Western Washington and Skagit County. After 'retiring' he substitute taught in several middle and high schools in Mount Vernon and Sedro Woolley before returning to a job focused on his first love, data analysis. He loves the Lincoln for its role in introducing the 4 generations and counting of North Sound youth to the performing arts in a classic venue. He and his wife live on the hill above MV, less than a mile from the Lincoln Theatre.
Secretary
Nathan McGehee
Teacher | Marysville Middle School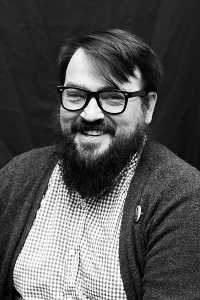 A lifelong lover and student of film, Nathan lives with his family on the hill in Mount Vernon. He has taught technology classes, including film and digital design since 2009. Currently, he works as a teacher in Snohomish County and locally as a freelance graphic designer. Nathan is passionate about The Lincoln's continued work in growing the theater's reach for the Valley's diverse population and always looking forward to expanding the opportunities for young people and families to fall in love with the theater.
Board Members
Susan Redd
Teacher | Immaculate Conception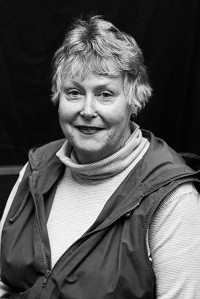 Retired from teaching after 37 years at Mount Vernon High School, then retired again from teaching French and Spanish at Immaculate Conception Regional School for twelve years, Susan is a fan of live theatre and foreign cinema. Susan has survived seventeen study trips to France, eight to Quebec Province, three to Spain, and four to Mexico. She is also passionate about travel and studies of WWII and the Holocaust's impact in Poland, the Czech Republic, Israel, and France. The Lincoln Theatre has been part of Susan's life since 1971.
Lincoln Theatre Foundation Staff
Executive Director
Roger Gietzen
roger@lincolntheatre.org
360.419.7129, ext. 100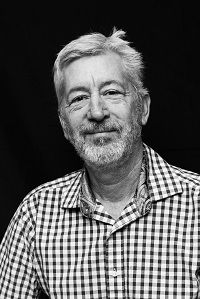 Roger began his career at the Lincoln in 1999 as a volunteer and worked his way through most every theatre position before becoming the Lincoln's Executive Director in 2014. He thanks the Lincoln's previous ED's for their dedication, encouragement and insight. As a lifelong patron of the arts, the Lincoln was one of the determining factors of his move from Seattle to the Skagit Valley in 1993.
Public Communications Manager & Volunteer Coordinator
Brandy Young
brandy@lincolntheatre.org
360.419.7129, ext. 101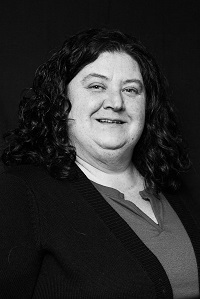 Brandy started at the Lincoln Theatre in 2003. She loves the Lincoln because even though she's not a performer, she loves the Arts. Being involved in this community theatre has allowed her to experience many fantastic performances as well as meet many amazing people in the Skagit community.  
Finance Manager
Peggy Erickson
finance@lincolntheatre.org
360.419.7129, ext. 102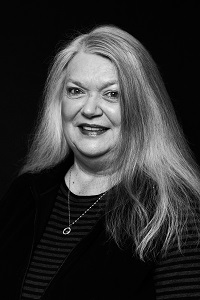 Peggy has been with the Lincoln since 2006. She has seen the Lincoln go through many changes in her 12 years, from the struggles to the successes. She believes that the struggles have only made our organization stronger and made everyone able to appreciate the success that is The Lincoln Theatre. Peggy loves the Lincoln because of the many opportunities it affords our very diverse community.
Development Director
Damond Morris damond@lincolntheatre.org
360.419.7129, ext. 103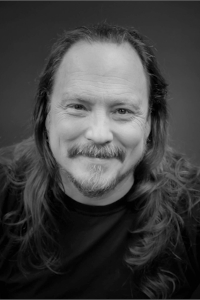 Damond is happy to join the Lincoln staff as Development Director!
Production and Facilities Manager
Mike M. Marlin Jr.
mike@lincolntheatre.org
360.419.7129, ext. 104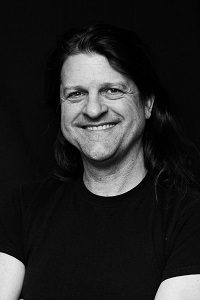 Mike Marlin loves the Lincoln because (like Dr. Who) it is his inter-galactic spaceship from where he travels through space and time. In 1999, Mike volunteered at the Lincoln as a designer, actor and technical director for local theatre non-profits. Mike became the Lincoln's stage manager and restoration specialist and worked as staff for three years.  He received a master's degree in theater at Western Washington University then worked in the entertainment industry in New York. In 2015, Mike returned to Mount Vernon, and the Lincoln welcomed him back as Production and Facilities Manager to get the spaceship Lincoln tuned up for its next hundred years voyage through the cosmos.
Operations Manager
Karl Freske karl@lincolntheatre.org
360.419.7129, ext. 105
[Details not available at this time]
House Managers
Clare Tatarsky
Cynthia Adams
Projectionist
David Austin
Level 2 Tech
Gabriel Cherney
Hunter Brown
Wurlitzer Organists
Fred Beeks
Glen Desjardins
Harvey Rossiter
Nick Nicolai
Past Lincoln Theatre Board Members
For over 30 years, the Lincoln Theatre Center Foundation board has had a variety of community leaders helping out to achieve the theatre's mission. We thank all of them for their efforts and contributions to this important institution.
This list is by no means exhaustive, and if you know someone who was on the board in the past, please let us know!
Letty Alvarez-Gubitosi
Dan Bliven
Lisa Bliven
Linda Bachman
Liz Bart
Glenn Bordner
Art Brown
Rebecca Clark
Alice Collingwood
Steve Denzel
Sandy Dixon
Heidi Epstein
Rick Epting
Ken Fenske
Carol Goetter
Peter Goldfarb
Gina Gray
Dr. Ronald Guttu
Sharon Hill
Margaret Horak
Ray Horak
Nan Hough
Susan Hughes-Hayton
Jan Hunt
Brian Hurst
Carol Johnson
Roger Kelley
Margo Knuth
Meg (Pederson) Kershaw
Ann McDonald
Bobbi Krebs-McMullen
Joe Lamantia
Kevin Maas
Krishna Mathison
Kris Molesworth
Tracy Montaron
Ken Morgan
Danielle Mullen
Anita Ordonez
Ellen Palmer
Meg Pederson
Joan Penney
Helen Kimsey Plowman
Ann C. Reid
Kathy Reim
Roger Ridgeway
Rip Robbins
Jim Ross
Penny Roodzant
Steve Skelton
Diane Studley
Bill Taylor
Bill Toomey
Charlie Urbick
Felicia Value
Bruce Vilders
Mark Vorobik
Kathleen Wadland
Harry Weldon
Jerry Willins
Ron Wohl
Rob Zwick