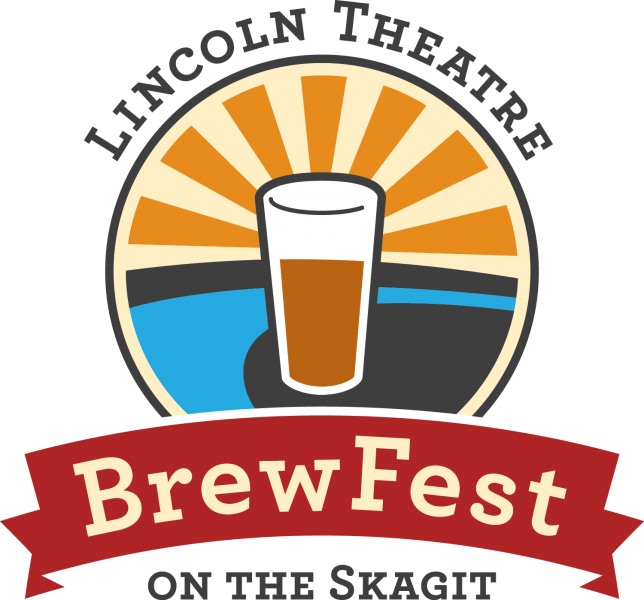 SAVE THE DATE - BrewFest on the Skagit 2019 - Saturday, August 10
This year marks the 17th annual BrewFest, benefitting the Lincoln Theatre Center Foundation, and now draws close to 1,000 people from throughout the region. We proudly promote brewers from Skagit and Whatcom counties and beyond.  
BrewFest on the Skagit 2019 will return to the Skagit Riverwalk Park, along the banks of the Skagit River, in downtown Mount Vernon. This great event also includes live music, provided by 3 local bands; a variety of excellent food vendors supplying great eats; and Leisure Games, encouraging a little friendly competition for attendees.
BrewFest on the Skagit is an amazing regional summer event, and the perfect opportunity for your business to support the historic Lincoln Theatre. Please review the sponsorship benefits below and consider supporting this great event.
For more information on becoming a BrewFest sponsor please contact Outreach Manager Taylor Bannister: taylor@lincolntheatre.org | 360-419-7129 x103
Barrel Sponsor $2500 (1 available)
Logo on souvenir beer tasting glasses
Your banner on the BrewFest stage
Logo placement on event print promotion materials
Logo in official BrewFest event brochure
Logo on Lincoln Theatre website and social media
On-screen recognition: 6 months
6 complimentary tickets to BrewFest on the Skagit
Keg Sponsor $1500
Logo on beer coasters, distributed to local brew pubs
Your banner displayed in Brewers area
Logo placement on event print promotion materials
Logo in official BrewFest event brochure
Logo on Lincoln Theatre website and social media
On-screen recognition: 4 months
4 complimentary tickets to BrewFest on the Skagit
Pony Sponsor $1000
Your banner displayed in Brewers area
Logo placement on event print promotion materials
Logo in official BrewFest event brochure
Logo on Lincoln Theatre website and social media
On screen recognition: 2 months
4 complimentary tickets to BrewFest on the Skagit
Growler Sponsor $500
Logo in official BrewFest event brochure
Logo on Lincoln Theatre website and social media
On screen recognition: 2 months
2 complimentary tickets to BrewFest on the Skagit
Bottle Sponsor $250
Logo in official BrewFest event brochure
Logo on Lincoln Theatre website and social media
On screen recognition: 1 month
2 complimentary ticket to BrewFest on the Skagit