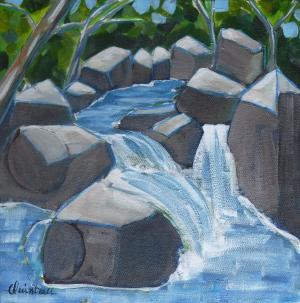 It all started with crayons and clay in grade school.  Ever since I have chased and been chased by creative passions.  After trying on several media, I found my home with paint and brush.
My subject matter comes from life. I study and sketch and take reference photos, which I work from in my studio.  I work in short spurts, taking frequent breaks to step back and see how things are going and to let layers of paint dry.
Continued experimentation and learning make every visit to the easel a new experience.
I've recently begun to experiment with social statements in my work, using my platform to comment on my belief that we are one, with the hope that the positive energy I put into my work will be perceived by the viewer.