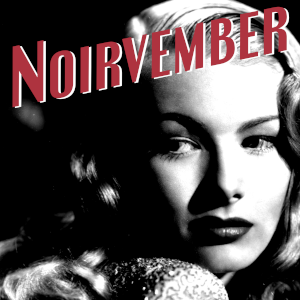 Every Tuesday in November, join us at the Lincoln Theatre to watch a classic Film Noir -- in glorious 35mm! Noirvember is almost here!
Film Noir -- the home of femmes fatales, hardboiled gumshoes, and desperate plans gone horribly awry -- saw its heyday in American crime flicks of the '40s and '50s.
Now, the Lincoln Theatre fires up its 35mm movie projectors to transport you back to those heady days of guns, gems, gams, and games! Come sit in the dark with us and experience the world of Film Noir -- where it's always night, often raining, and petty schemes spiral out of control.
Check out this killer lineup!
Nov. 1 – The Big Sleep (1946, 114 minutes)
Humphrey Bogart and Lauren Bacall star in this quintessential noir. Bogie plays private dick Philip Marlowe, hired to investigate a blackmail case, while Bacall's Vivian Rutledge suspects that there's more to the case than first appears. Directed by Howard Hawks.
Nov. 8 – The Asphalt Jungle (1950, 112 minutes)
Sterling Hayden and Jean Hagen star as Dix Handley and Doll Conovan, who help pull off a huge jewel heist only to find the long arm of Johnny Law reaching for them. Features a supporting performance by Marilyn Monroe in an early role. Directed by John Huston.
Nov. 15 – Out of the Past (1947, 97 minutes)
When world-weary private eye Jeff Bailey (Robert Mitchum, at his world-weariest) is hired to find the missing Kathie Moffat (Jane Greer), he finds that the ghosts of his past still haunt him. Featuring Kirk Douglas and directed by Jacques Tourneur.
Nov. 22 – The Glass Key (1942, 85 minutes)
Alan Ladd stars as Ed Beaumont, the right-hand man of a crooked politician (Brian Donlevy), who finds himself entangled in a complex web of political intrigue and murder -- while falling for his boss's new girlfriend (Veronica Lake). Directed by Stuart Heisler.
Nov. 29 – Double Indemnity (1944, 107 minutes)
Barbara Stanwyck stars as Phyllis Dietrichson -- perhaps the greatest femme fatale of them all -- who lures insurance salesman Walter Neff (Fred MacMurray) into an insurance fraud scheme that soon turns murderous. Featuring Edward G. Robinson and directed by Billy Wilder.
THANK YOU TO OUR SPONSORS:
Ron & Holly Guttu
Jere LaFollette & Wende Sanderson
Diane Studley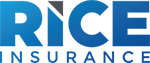 Masks are recommended but not required.
COVID SAFETY PROTOCOLS CAN BE FOUND HERE.
Film Prices
Lincoln Theatre Members get $2.00 off on the following prices with discount code:
General: $11.00
Seniors, Students, and Active Military: $10.00
Children 12 and under: $8.50
All prices include a $2.00 Preservation Fee that goes directly into our capital account for the preservation of the Lincoln Theatre and its programs.