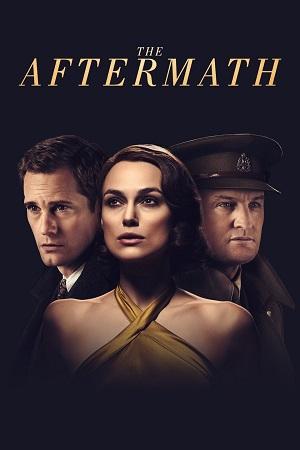 Saturday, May 18, 7:30 pm
The Aftermath is set in postwar Germany in 1946. Rachael Morgan arrives in the ruins of Hamburg in the bitter winter, to be reunited with her husband Lewis, a British colonel charged with rebuilding the shattered city. But as they set off for their new home, Rachael is stunned to discover that Lewis has made an unexpected decision: They will be sharing the grand house with its previous owners, a German widower and his troubled daughter. In this charged atmosphere, enmity and grief give way to passion and betrayal.
Director: James Kent
Cast: Keira Knightley, Alexander Skarsgård, Jason Clarke, and Alexander Scheer.
What the critics are saying:
"It's the kind of tea-and-crumpets fare where the gloves eventually come off, and is all the more satisfying for doling out so much tough love." - Rubén Rosario, MiamiArtZine
"Cinematic and romantic, the film combines honour with personal dilemma, punctuated by the essence of the horrors of the war and its aftermath" - Louise Keller, Urban Cinefile
"You may well enjoy this unusual love story: for its performances, its strong sense of time and place, and its vivid reminder that a war's official end is never really anything of the kind." - Mark Monahan, Daily Telegraph
Film Prices:
Lincoln Theatre Members get a $2 discount on the following prices:
General: $10.50
Seniors, Students and Active Military: $9.50
Children 12 and under: $8.00
Sunday Bargain Prices:
General: $9.00
Children 12 and under: $7.50
Add $2.00 to the above prices for 3D screenings
All prices include a $1.50 Preservation Fee that goes directly into our capital account for preservation of the Lincoln Theatre and its programs. 
 
Members have benefits: Click here http://www.lincolntheatre.org/benefits-membership for details