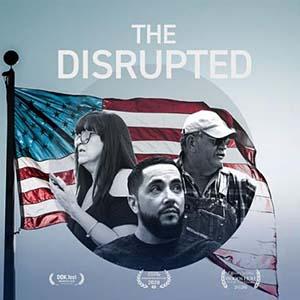 Friday, Sep 25, 12:00 am

to

Friday, Oct 16, 1:59 pm
QUARANTINE CINEMA OFFERING
AVAILABLE STARTING SEPTEMBER 25

What do a farmer in Kansas, a laid-off factory worker in Ohio, and an Uber driver in Florida have in common? All three are resourceful, positive thinkers who strive to adapt and thrive despite dehumanizing forces at play in the American economy. As the film's heroes face these roadblocks with courage, certain ideals remain sacred: family, love, and staying strong in the face of adversity. Lush cinematography galvanizes a sense of place and, as the narrative unfolds, the intimacy with the characters results in an emotionally rich observational drama. Ultimately, "The Disrupted" reveals a collective American experience of financial challenge, family resilience, and the quest for the purpose and dignity of work.
"The truths of the documentary transcend party lines."  - Dennis Harvey, Variety
Director: Sarah Colt / Josh Gleason​
USA | English | 2020 | Documentary | 90 minutes | NR 
$12 for a 7 day rental. 
HOW TO WATCH: TELEVISION (via APPLE TV, ROKU, CHROMECAST, or downloaded app on your smart TV) | MOBILE DEVICE (iPhone, iPad, Android) | COMPUTER (by clicking on the streaming link).
For more information on how the rental works:
Click the BUY TICKETS button above to purchase entry to our digital screening room.
Create an account – it's very easy! – and complete your purchase. 
For general help go to our Streaming Information Page HERE.
For any questions regarding streaming, device, connection, or payment issues, reach out directly streaming platform HERE.
For other questions, please feel free to reach out to us at admin@lincolntheatre.org