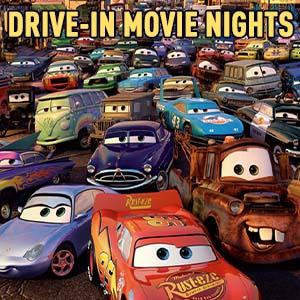 Introducing Mount Vernon Drive-In Movie Nights! Load up the car and come down to Skagit Valley College for a safe and fun family experience. Tickets are required reserve your spot today! Pick up dinner on your way. Find a local restaurant Here. 
Presented by the Mount Vernon Chamber of Commerce, The City of Mount Vernon, and Skagit Valley College.
Films curated by the Lincoln Theatre.
Schedule:
CARS: May 7 at 9:00 p.m.
JURASSIC PARK: June 4 at 9:35 p.m.
INDEPENDENCE DAY: July 2 at 9:45 p.m
COCO (in Spanish)": Aug. 6 at 9 p.m.
THE WIZARD OF OZ: Sept. 3 at 8:10 p.m.
Skagit Valley College East Parking Lot. 
Admission is free but reservation is required. 
Sponsors Include Caliber Home Loans, Craft Stove, DuctVac Northwest, Dwayne Lane's Skagit Subaru, Guardian Northwest, Sierra Pacific, the YMCA, United Way, Windermere, Banner Bank, Lincoln Theatre, McIntyre Hall, Skagit Valley Food Co-op, Sun Ridge Media, Anerson Podiatry, 102.1 KAPS Country, KBRC Classic Rock, Skagit Publishing, SPARC, Washington Vocational Services, & Rob Zwick!
For more info email Jeremy Kindlund with the Mount Vernon Chamber of Commerce Here.