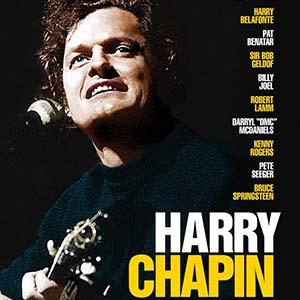 Friday, Nov 6 (All day)

to

Thursday, Jan 7 (All day)
QUARANTINE CINEMA OFFERING
AVAILABLE STARTING NOVEMBER 6

Award-winning singer/songwriter Harry Chapin ("Taxi" and "Cats in the Cradle") spent his fame and fortune chasing a dream to end world hunger and poverty, and in the process inspired, changed, and saved the lives of millions of people.
"Harry Chapin: When in Doubt, Do Something is an uplifting tribute to an impressive human being."  - Kevin Crust, Los Angeles Times
Director: Rick Korn
Featuring: Harry Belafonte, Pat Benatar, Sir Bob Geldof, Billy Joel, Robert Lamm, Darryl "DMC" McDaniels, Kenny Rogers, Pete Seeger, Bruce Springsteen
USA | English  | 2020 | Music, Documentary | 106 minutes | NR 
Virtual Tickets: $4.99. 50% of the proceeds support the Lincoln Theatre!
HOW TO WATCH: TELEVISION (via APPLE TV, ROKU, CHROMECAST, or downloaded app on your smart TV) | MOBILE DEVICE (iPhone, iPad, Android) | COMPUTER (by clicking on the streaming link).
For more information on how the rental works:
Click the BUY TICKETS button above to purchase entry to our digital screening room.
Create an account – it's very easy! – and complete your purchase. 
For general help go to our Streaming Information Page HERE.
For any questions regarding streaming, device, connection, or payment issues, reach out directly streaming platform HERE.
For other questions, please feel free to reach out to us at admin@lincolntheatre.org