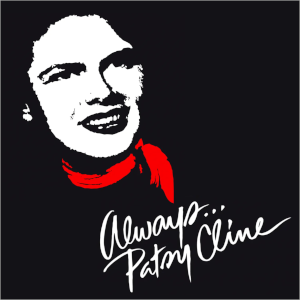 Saturday, Nov 19, 7:30 pm
Always... Patsy Cline is back by popular demand! After a three-year hiatus, Patsy and Louise are back in Skagit Valley on their biggest stage yet!
Ria Peth and Kelly Visten have been performing as Patsy Cline and Louise Seger since 2010 (most recently seen from 2014-2019 at The Conway Muse).
Accompanied by a live 7-piece country band, the musicality and humor of the two on stage is a can't-miss. If you've been before, come on back! If you've never seen the show, you better get yourself some tickets!
Always... Patsy Cline is more than a tribute to the legendary country singer who died tragically at age 30 in a plane crash in 1963. The show is based on a true story about Cline's friendship with a fan from Houston named Louise Seger, who befriended the star in a Texas honky-tonk in l961 and continued a correspondence with Cline until her death.
The musical play, complete with down-home country humor, true emotion, and even some audience participation, includes many of Patsy's unforgettable hits such as "Crazy," "I Fall to Pieces," "Sweet Dreams," and "Walking After Midnight" -- 27 songs in all. The show's title was inspired by Cline's letters to Seger, which were consistently signed "Love ALWAYS Patsy Cline."
The show combines humor, sadness, and reality. It offers fans who remember Cline while she was alive a chance to look back while giving new fans an idea of what seeing her was like and what she meant to her original fans.
Advance Reserved Seating Tickets: $30 1st Section; $28 2nd Section; $26 3rd Section; $24 4th Section + applicable fees.