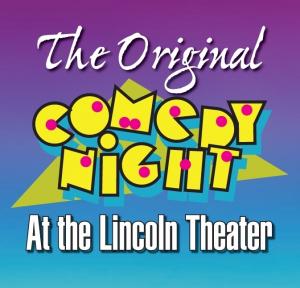 Saturday, October 10, 2015 - 8:00pm
The Skagit-Mount Vernon Kiwanis return with another great lineup of comedians for this year's Original Comedy Night.
Larry Reeb
Known as Uncle Lar', Larry Reeb is the wise-cracking black sheep, politically incorrect relative everyone knows. Like any concerned relative Uncle Lar' wants to help. So in his own twisted way he does. He gives you "tips." Uncle Lar' offers tips on everything from marriage to lotteries to children. Always topping them off with, "That's a tip from your Uncle Lar'."
 
Reeb is a strong, distinct, classic character, with sarcastic attitude and a sardonic wit. He conveys his concepts with rapid fire one liners. "It's a sick world and I'm a happy guy," Reeb proudly announces after stating his particularly twisted observations. Reeb didn't invent obscene phone calls or adultery, but he makes his living talking about them. In a perfect world Uncle Lar' would be unemployed.
 
Where others cringe, Reeb thrives. His sharp wit was custom built to handle hecklers. During a performance a regretful drunk once shouted "talk about sex." Larry retorted, "your parents shouldn't have had it," and of course capped it with, "that another tip from your Uncle Lar'."
 
Uncle Lar' is a regular on "The Bob & Tom Show," syndicated in over 100 markets. Larry has been voted Chicago Comedian of the Year, and has made numerous television and radio appearances.
 
His tips are tops. His inflections infectious. And the fans are fanatics. Reeb's cult-like clan can't get enough. Whether he's headlining comedy clubs, colleges or conventions, his wit is universally appealing. Relatively speaking, everyone travels from everywhere to see their Uncle Lar'.
Brian Moote
Brian Moote started performing stand up in 2005 while he was working as a teacher in the Seattle School District. He then went to graduate school to get a masters degree in social work because who doesn't love crippling debt? I mean, this is America. After graduating he moved to LA and now tours the country telling jokes. He has made TV appearances on the USA Network's "Characters Welcome," Nickelodeon's "Nickmom's Nite Out," MTV's "Money from Strangers" and AXS TV's "Gotham Live." You should come out and see him tell jokes... DO IT!!!
Silas Lindenstein
Silas Lindenstein is the mocha almond fudge of stand up comedy; not very dark, but not very light. Sweet, yet tasty, and just the perfect amount of nuttiness. With his sharp wit and confusing ethnicity, he examines his life as a father, husband and wannabe starship captain.
Silas was a semi finalist  in the 2014 Sacramento Comedy Festival, was a finalist in the 2013 Shades of Laughter Comedy Competition and the 2012 Make Jack Laugh Comedy Competition, and performed at the EMP 2013 New Years Eve Bash in Seattle.  He performs in comedy clubs, theaters, and other venues around the Pacific Northwest.
Net proceeds from this show and other fund-raising events are returned to our community for assistance to Skagit area kids and other community needs.