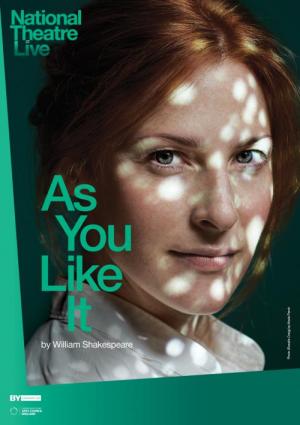 Thursday, February 25, 2016 - 7:00pm
Sunday, March 6, 2016 - 1:00pm
Advance Tickets: $16 adults, $14 seniors, $12 students and children, with $2 off for Lincoln Theatre members. 10% off with purchase of 4 different plays in the NT Live Season.
National Theatre Live: As You Like It
 
Shakespeare's glorious comedy of love and change comes to the National Theatre for the first time in over 30 years, with Rosalie Craig (London Road, Macbeth at MIF) as Rosalind.
 
With her father the Duke banished and in exile, Rosalind and her cousin Celia leave their lives in the court behind them and journey into the Forest of Arden.
 
There, released from convention, Rosalind experiences the liberating rush of transformation.
 
Disguising herself as a boy, she embraces a different way of living and falls spectacularly in love.
 
★★★★★  'Magical. Flock to this enchanted Arden'  Observer
 
★★★★★  'Revolutionary. Fresh, funny and invigorating'  Mail on Sunday
 
★★★★★  'Rich and revitalised. Go'  Whatsonstage