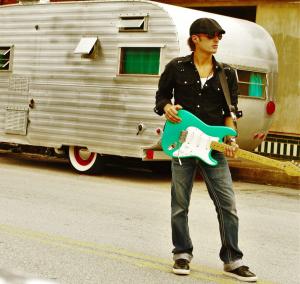 Saturday, March 19, 2016 - 7:30pm
Advance Festival Tickets: $15 with $2 off for Lincoln Theatre Members!
The Chris Eger Band's new project "Show Me Where to Sign" is completed and ready to be released at a special concert at the Lincoln Theatre on March 19th! This album was recorded in Nashville with Chris' guitar hero, Eric Heatherly, as producer. It features tunes written by Eric, Chris, Nashville Blues great - Stacy Mitchart, as well as co-founder of Ground Zero Blues Club in Clarksdale, MS - Gary Vincent. Notable musicians include Bekka Bramlett, Double Trouble's Reese Wynans and some of the most prolific studio players in Nashville. This high energy record blends straight electric Blues with blue-eyed Soul, Hendrix inspired classic Rock, and horn infused Funk. It is a fresh take on vintage, guitar music for the 21st Century!
 
The Historic Lincoln Theatre will host the CD release party - a perfect hometown setting for this celebration. The Chris Eger Band will perform multiple selections from the new album and feature special guests. New merchandise, raffle giveaways, and special one of a kind memorabilia will all be a part of this evening.