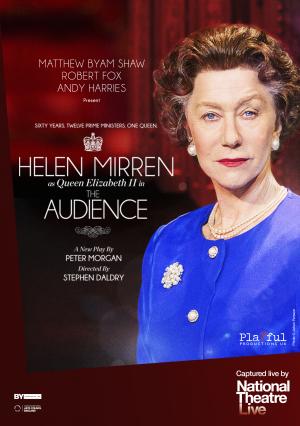 Winner of three Tony Awards® and two Olivier Awards, National Theatre Live's smash-hit broadcast of the original West End production of The Audience - featuring Helen Mirren's multi-award-winning performance as Queen Elizabeth II - returns to cinemas in celebration of the monarch's 90th birthday.
 
Written by Peter Morgan (The Queen) and directed by two-time Tony Award® winner and Academy Award®-nominated director Stephen Daldry (Billy Elliot, The Hours), these special encore screenings include an exclusive Q&A with Helen Mirren and director Stephen Daldry. For sixty years, Queen Elizabeth II has met with each of her twelve Prime Ministers in a private weekly meeting. This meeting is known as The Audience. No one knows what they discuss, not even their spouses.
 
Tickets: $16 general; $14 seniors; $12 students/children, plus applicable fees, with $2 off for Lincoln Theatre Members.