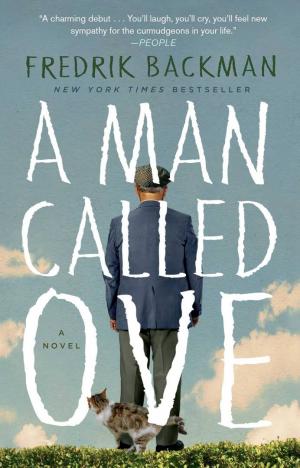 Saturday, Dec 17, 7:30 pm
Stepping from the pages of Fredrik Backman's international best-selling novel, Ove is the quintessential angry old man next door. An isolated retiree with strict principles and a short fuse, who spends his days enforcing block association rules that only he cares about, and visiting his wife's grave, Ove has given up on life. Enter a boisterous young family next door who accidentally flattens Ove's mailbox while moving in and earning his special brand of ire. Yet from this inauspicious beginning an unlikely friendship forms and we come to understand Ove's past happiness and heartbreaks. What emerges is a heartwarming tale of unreliable first impressions and the gentle reminder that life is sweeter when it's shared.
 
Starring: Rolf Lassgard, Chatarina Larsson, and Bahar Pars
   
Director: Hannes Holm
   
Language: Swedish, Persian, English Subtitled 
 
On the Mighty Wurlizer:
 
Fred Beeks; Saturday & Sunday
 
Harvey Rossiter; Monday
 
What the critics are saying:
 
Certified Fresh on Rotten Tomatoes
 
A Man Called Ove's winsome sincerity -- and Rolf Lassgård's affectingly flinty performance in the title role -- keep it from succumbing to excess sentimentality.
 
Los Angeles Times
Michael Rechtshaffen
 
Incorporating fluid flashbacks and snippets of narration that refreshingly serve to enhance rather than distract, director-writer Hannes Holm maintains a gentle, lyrical flow while coaxing fine performances from a diverse cast.
 
Tom Long
Detroit News
 
"A Man Called Ove" starts out gruff and unlikable and more than a bit stereotypical. Then it opens up and becomes something of an epic about ordinary life, touching, funny and engrossing.
 
Film Prices:
 
General: $10.00
Seniors, Students and Active Military: $9.00
Members: $8.00
Children 12 and under: $7.00
 
Sunday Bargain Prices:
 
General: $8.00
Members: $6.00
Children 12 and under: $5.00
 
Add $2.00 to the above prices for 3D screen
 
Your membership with the Lincoln Theatre saves you $2.00 per film ticket.
 
*All prices include a $1.50 Preservation Fee that goes directly into our capital account for preservation of the Lincoln Theatre and its programs. Film tickets are only available at the door beginning 45 minutes before the first screening of the day. This saves you, the ticket buyer the fees associated with purchasing online. Never fear – there are plenty of seats!
 
Members have benefits: Click here for details.
 
Film dates and times are subject to change and extended runs. Please check back here, or our phone message at 360.336.8955, day of show.