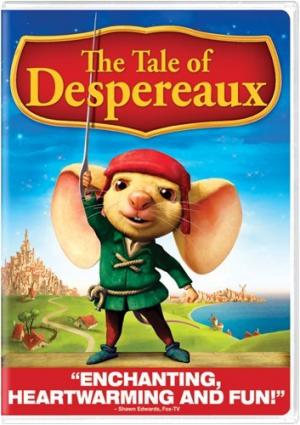 The tale of three unlikely heroes - a misfit mouse who prefers reading books to eating them, an unhappy rat who schemes to leave the darkness of the dungeon, and a bumbling servant girl with cauliflower ears - whose fates are intertwined with that of the castle's princess. 
Directors: Sam Fell & Robert Stevenhagen
Voice actors: Matthew Broderick, Emma Watson, and Dustin Hoffman 
"The cinematic equivalent of a cozy bedtime story, warmly told with loving care." David, Cornelius, eFilmCritic.com
 Free courtesy of Mount Vernon Library's Read the Book, See the Movie program.