ACCESSIBILITY OPTIONS at the LINCOLN THEATRE
The Lincoln Theate, built in 1926, has been fully renovated, with all public areas meeting ADA assessability requirements.
There is a ramp from our lobby leading to the auditorium with an area for wheelchairs and companions.
Our stage is accessible to all via an ADA lift thanks to Skagit Farmers Supply, Skagit Roofing, Skagit Media Marketing, Chinook Enterprises, Skagit Toastmasters, the Lincoln Theatre Board of Directors, and David Wilder!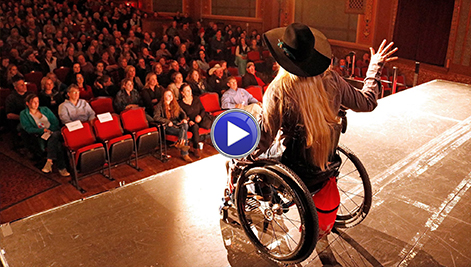 In an effort to make our cinema more accessible, we offer several options to support your hearing and visual assistance needs while enjoying films, including:
CLOSED CAPTIONING AND ASSISTIVE LISTENING EQUIPMENT:
ASSISTIVE LISTENING - Headsets with the film's audio
CLOSED CAPTIONING GOOSENECKS - Devices for viewing open captioning
AUDIO DESCRIPTION - Actions on the screen are described to listener via headset
HEARING LOOP SYSTEM: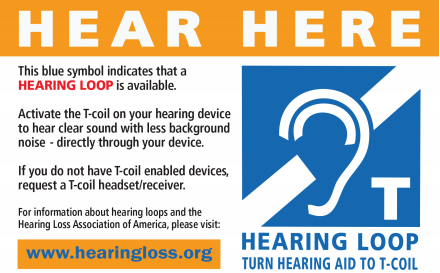 With the completion of our SOUND + HEARING CAMPAIGN the Historic Lincoln Tbeatre is now equipped with a hearing loop system that is compatible with most hearing aids with a T-coil AND cochlear implants, providing crystal-clear, customized sound directly to your personal device. If you are unsure of how to activate the T-coil in your hearing aid, please contact your audiologist for more information, as each hearing aid is unique. Updated headsets are also available for those without compatible hearing aids. Best seating for hearing loop accessibility is located in the center sections.