Legal, fiduciary, and policy oversight of The Lincoln Theatre Center Foundation (LTCF) is maintained by a volunteer Board of Directors (BOD), who typically meet the second Tuesday of each month at 5:30 pm at the Mount Vernon Chamber of Commerce office. The public is welcome to attend these meetings.
The LTCF is committed to creating an environment that holds anti-racism and anti-bias as core values and strives to reflect the community's diversity in our BOD as well as educate the community about racism, diversity, inclusion, and equality. We honor our opportunity to strengthen awareness in the community of the importance of these issues as reflected in cinematic and performing arts.
The Historic Lincoln Theatre Center Foundation is currently seeking passionate community members for positions on the Board of Directors. If you are interested in joining the Board, any of its committees, or attending a meeting, you are encouraged to contact the theatre's administrative office or send an email to: board@lincolntheatre.org

Foundation Board of Directors
President
Elizabeth Walker
Consultant
Joined the board in 2019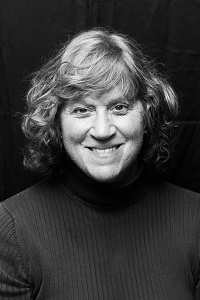 A lifelong Western Washingtonian, Elizabeth moved to Skagit in 2012 with the dream of being a sustainable farmer. While she quickly realized it was not to be for her, she has passed on her 15-acre farmland to more competent (and younger) folk. Now she lives in Anacortes, doing consulting work with agencies and corporations, exploring the precious forests, mountains, and sea, and enjoying the local arts and culture scene. She is thrilled to serve on the Board for the Lincoln community and support its mission.
Vice President
Gregory Norton
Service Division Manager at TRICO Companies, LLC
Joined the board in 2022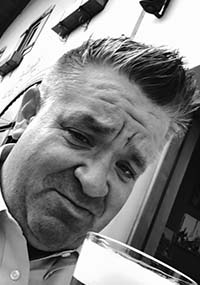 Service Division Manager at TRICO Companies, LLC in Burlington, Washington providing full-spectrum commercial property services. 31 years in public sector as an experienced Global Program Manager with a demonstrated history of working with government agencies. Licensed Residential Builder and service oriented professional.
Secretary
Amanda Ebert 
Director | Writer | Actor
Joined the board in 2023
Amanda is a director, writer, and actor who currently lives on a farm in Mount Vernon, Washington, where she co-owns and manages Darcy Blue Productions. Originally hailing from Milwaukee, WI, Amanda spent the past decade in New York and Los Angeles working in theatre, film, and comedy in various capacities - as an actor, producer, devised theatre creator, and collaborator in developing new works. Amanda holds a BFA in Acting and a minor in Arts & Entertainment Management from Pace University School of Performing Arts in New York City, and has trained in acting, dance, voice, & comedy at Circle in the Square Broadway, New York Vocal Coaching, Steps on Broadway, Manhattan Movement Center, Upright Citizens Brigade (UCB), iO West, and Second City Hollywood. She is currently represented by Seattle Talent and TCM Models & Talent. Her film & video production company Darcy Blue Productions serves and empowers the nonprofit and independent business communities in the PNW, while producing narrative work that highlights the inner worlds of women and amplifies voices that are traditionally silenced. 'Mountain Violet,' her narrative writing & directing debut, is currently in post-production. Amanda also serves on the Communications Committee as a Board member of Women in Film Seattle. In recent years she has worked for the Seattle Queer Film Festival, Seattle International Film Festival (SIFF), and is currently working in the tech department for the 2022 Tribeca Film Festival in New York. 
Board Members
Susan Redd
Teacher | Immaculate Conception
Joined the board in 2018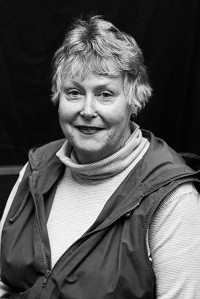 Retired from teaching after 37 years at Mount Vernon High School, then retired again from teaching French and Spanish at Immaculate Conception Regional School for twelve years, Susan is a fan of live theatre and foreign cinema. Susan has survived seventeen study trips to France, eight to Quebec Province, three to Spain, and four to Mexico. She is also passionate about travel and studies of WWII and the Holocaust's impact in Poland, the Czech Republic, Israel, and France. The Lincoln Theatre has been part of Susan's life since 1971.
Conrad Askland
Music Director | Music Technology
Joined the board in 2021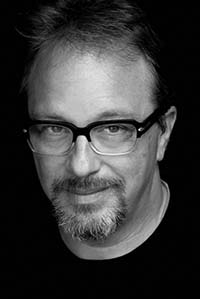 Conrad moved to Skagit in 2006 from California where he worked as a music producer and keyboardist for touring shows. A native of Bellevue, WA, he loves the vibrant live performance arts in Skagit County and the Lincoln theater. He currently works as a music producer, show creator and helps support local performance groups when he is not performing on tours.
Valerie Rose
Reiki Practitioner | Energy Healer
Joined the board in 2022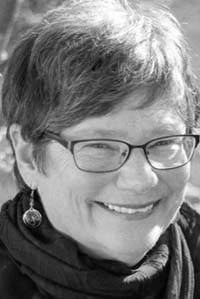 Sharing the gentle power of Reiki healing, to harmonize body, mind an spirit. The world needs balance and harmony -- gifts of Reiki healing energy! In her first career, Valerie was a freelance reporter for NPR, CBC, BBC, and other networks. A spiritual inspiration opened the path for her to study Reiki and ThetaHealing. Now she shares transformational wellness at the Vera Wellness Center in Mount Vernon
Doris Brevoort
Educator | Musician | Family Caregiver | Massage Therapist | Counselor
Joined the board in 2022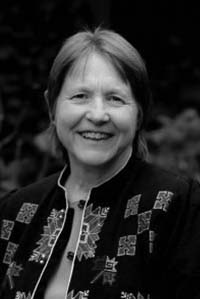 Doris practices traditional Swedish massage and reflexology, including acupressure, sound, and biofeedback, bringing brain wellness and biofeedback into her work in massage, teaching, and personal counseling. Her doctoral training was about applications of neuroscience in education and complementary medicine. She has a Washington State Mental Health Counselor Associate license and an office to do massage and counseling in Mount Vernon at the historic Carnation Building.
Duane Petzoldt
The Hudson Group at Windermere
Joined the board in 2023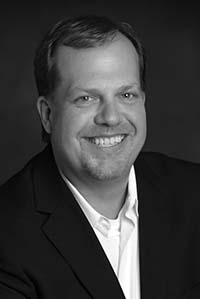 Born and raised Washingtonian, Duane has been with The Hudson Real Estate Group at Windermere in Everett for the past 5 years. He and his wife live on Camano Island. He approaches many projects with an eye on business development, expansion, and operational improvements. He is excited to have recently joined the Board of Directors and looks forward to helping them fulfill their goals.
Past Lincoln Theatre Board Members
For over 30 years, the Lincoln Theatre Center Foundation board has had a variety of community leaders helping out to achieve the theatre's mission. We thank all of them for their efforts and contributions to this important institution.
This list is by no means exhaustive, and if you know someone who was on the board in the past, please let us know!
Letty Alvarez-Gubitosi
Dan Bliven
Lisa Bliven
Linda Bachman
Liz Bart
Glenn Bordner
Art Brown
Eileen Butler
Rebecca Clark
Alice Collingwood
Pat Cromeenes
Steve Denzel
Sandy Dixon
Heidi Epstein
Rick Epting
Ken Fenske
Carol Goetter
Peter Goldfarb
Gina Gray
Dr. Ronald Guttu
Sharon Hill
Margaret Horak
Ray Horak
Nan Hough
Susan Hughes-Hayton
Jan Hunt
Brian Hurst
Carol Johnson
Roger Kelley
Margo Knuth
Meg (Pederson) Kershaw
Ann McDonald
Bobbi Krebs-McMullen
Joe Lamantia
Linda Lipke
Kevin Maas
Patrick Marker
Nathan McGeHee
Krishna Mathison
Kris Molesworth
Tracy Montaron
Ken Morgan
Danielle Mullen
Anita Ordonez
Ellen Palmer
Joan Penney
Helen Kimsey Plowman
Ann C. Reid
Kathy Reim
Rachel Reim-Ledbetter
Roger Ridgeway
Rip Robbins
Jim Ross
Penny Roodzant
Christopher Sadler
Steve Skelton
Diane Studley
Bill Taylor
Bill Toomey
Bill Turner
Charlie Urbick
Felicia Value
Bruce Vilders
Mark Vorobik
Kathleen Wadland
Harry Weldon
Duncan West
Jerry Willins
Ron Wohl
Rob Zwick