Lincoln Theatre Foundation Staff
The day-to-day operations, development, and booking of the Lincoln Theatre are handled by full-time and part-time staff.
Executive Director
Development, Sponsorships, Donations, Grants, and Partnerships
Damond Morris, PhD
damond@lincolntheatre.org
360.419.7129, ext. 103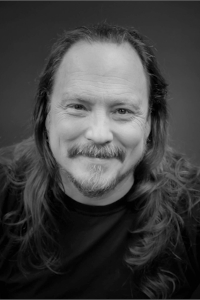 Damond Morris serves as the Executive Director for the Lincoln Theatre Center Foundation in Mount Vernon, WA. He is the founder and former Artistic Director of Shakespeare Northwest from 2000-2008. He served as a tenured faculty member and Chair, prior to the elimination of the Drama Department at Skagit Valley College in Mount Vernon.
Damond obtained his PhD from the University of Oregon in 2013, with studies in directing, acting, environmental sustainability, eco-criticism, post-colonial theatre and theatre history. His dissertation "Presenting Oregon: Formative Forces of the Oregon Unit of the Federal Theatre Project" explores the formative forces of the Oregon Unit of the Federal Theatre Project, under the Works Progress Administration during the Great Depression, including the Little Theatre Movement, West Coast vaudeville and the Oregon State mythos.
He holds a Master's degree from Western Washington University and a Masters in Sustainability Leadership (Oregon Leadership in Sustainability) through the Planning Public Policy & Management Department at the University of Oregon. Damond's Master's thesis, "Towards a Recycled Theatre: Industrial Ecology Applications in the Theatre Industry," is an analysis of real world answers to the problem of waste in the theatre industry. Following this passion, his development efforts to preserve the Lincoln Theatre, center on lowering the buildings carbon footprint and preserving the structure for the next 100 years!
Technical Director
Production, Facilities, and Theatre Restoration
Mike M. Marlin Jr.
mike@lincolntheatre.org
360.419.7129, ext. 104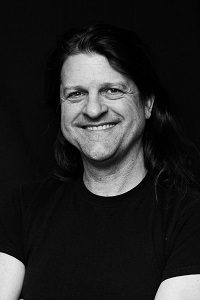 Mike Marlin loves the Lincoln because (like Dr. Who) it is his inter-galactic spaceship from where he travels through space and time. In 1999, Mike volunteered at the Lincoln as a designer, actor and technical director for local theatre non-profits. Mike became the Lincoln's stage manager and restoration specialist and worked as staff for three years.
He received a master's degree in theater at Western Washington University then worked in the entertainment industry in New York. In 2015, Mike returned to Mount Vernon, and the Lincoln welcomed him back as Production and Facilities Manager to get the spaceship Lincoln tuned up for its next hundred years voyage through the cosmos.
Program Director
Film and Live Performance Booking, Screen & Stage Rental, and Operations
Karl Freske
karl@lincolntheatre.org
360.419.7129, ext. 105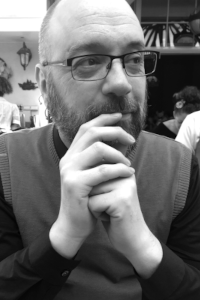 Ever since his college years at Western Washington University -- working as a graphic designer, playing drums in a band, DJ'ing a radio show on KUGS, self-publishing a zine, and booking punk shows at what the local police would eventually describe as an "illegal nightclub" -- Karl has been involved in the arts, entertainment, and design.
After completing his Bachelor of Arts degree in graphic design at Western, he went on to co-found, co-own, and co-operate Bellingham's beloved independent movie rental store, Film Is Truth 24 Times a Second, where he presided for more than twenty years over a collection that grew to over 20,000 titles. During that time, he mentored young employees as well as new artists and musicians in Northwest Washington, encouraging them in their endeavors and forming some lasting bonds.
Now, at the Lincoln, he continues to use his managerial and design skills to help keep the theatre running; to establish a polished, appealing, and consistent design aesthetic in its advertising and signage; to develop event programming; and to facilitate the work of his colleagues. In the time that he's been part of the Lincoln's staff, the Lincoln has become very important to him, and he feels honored to be able to serve the Skagit community and to continue to support the arts world in his work.
Finance Manager
Billing and Receivables
Trisha Bates
finance@lincolntheatre.org
360.419.7129, ext. 102
Box Office Manager
Ticketing, Social Media, and Membership
Emmy Bateman
emmy@lincolntheatre.org
360.336.8955
Volunteer Coordinator + Front of House Services
Volunteering, FOH and Artist Services
​Brooke Hofstetter
brooke@lincolntheatre.org
360.419.7129, ext. 101
House Managers
Clare Tatarsky
Cynthia Adams
Projectionist
David Austin
Tech and Facilities Assistant
Hunter Brown
Fred Beeks
Ruth Ann Burley
Glen DesJardins
Katie Moyer
Harvey Rossiter