MVHS Jazz - Live at the Lincoln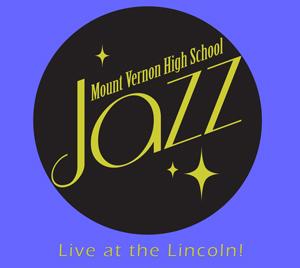 Tickets at-the-door: $10 General Admission, $8 for seniors, and $5.00 for students. All proceeds benefit the MVHS Jazz Program.
Come to one or all performances in a special series of one of Washington's premier jazz programs! These jazz bands, directed by Jacob Scheer, are part of the nationally-known Fine Arts department at Mount Vernon High School. This program is committed to maintaining the vibrant, unique American art form that is jazz. Musicians of all levels are given the opportunity to learn, play, perform and compete at local venues and festivals. Come relax and enjoy the wonderful music of Nestico, Ellington, Miles Davis, Marvin Fisher, Count Basie and much more!