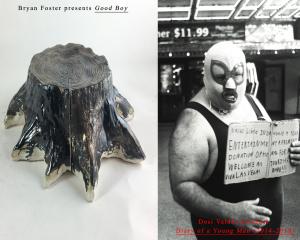 Bryan Foster and Desi Valdez are artists living in Mount Vernon, Washington. Both recently resumed
school at Skagit Valley College to work towards a BFA in studio art. Bryan's art is currently
focused on abstract, collages and ceramics. Desi's art since 2014 has reflected the world amongst
him and show everything from strangers to intimate subjects. He has selected pieces over
the last 4 years to show.