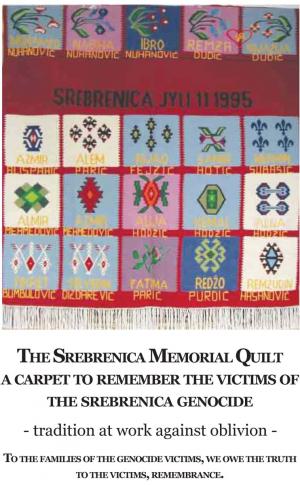 For the month of March the Lincoln Theatre Art Bar will feature work with a Human Rights theme.
 
Featured artists include:
 
Becky Fletcher's paintings of war and peace.
 
Peter Lippman and Julia Hurd's photos surrounding the Srebrenica genocide in July 1995 in Bosnia and Herzegovina, plus a Memorial Quilt woven by Bosnian women in a traditional Bosnian way. There is a brief bio about Peter here and information about the quilt being in the area on this website: www.quilt.qsoup.net. 
 
Donald Miller will have "shadow boxes" with old photos he has manipulated into a gay romantic theme (and a general theme of love).
 
And some black and white pencil drawings by a Richard Olmsted.  
 
Also, we'll have the Human Rights Festival Art Show opening on the 7th of March, from 1 to 3 pm. We'll have the Lincoln Wine Bar open for it, and provide other refreshments and goodies.