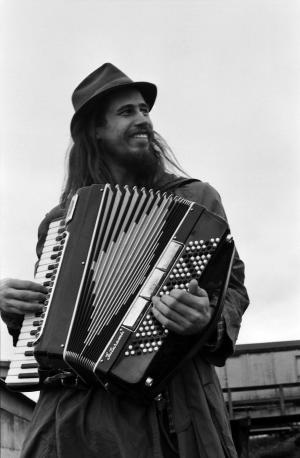 Legendary punk accordionist Jason Webley comes to the Lincoln Theatre!
World traveling pirate troubadour to play benefit for the arts gala!
 
Described by the Seattle Times as "One of Seattle's most talented musicians" Jason is a globe trotter with loyal fans from here to Russia. Known for his apocalyptic dirges belted out in a sandpaper baritone, most of his concerts end with the entire crowd locked arm-in-arm singing. Jason has shared the stage with the Dresden Dolls, the Avett Brothers, Devotchka, Regina Spektor and The Reverand Payton's Big Damn Band, and has released 5 albums on his own Eleven Records label.
Jason has a broad spectrum of fans from families with small children to 16 year old goths to grandparents, and everyone in between.
This just might be the most fun you'll have this year!