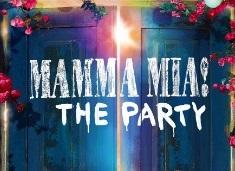 Wednesday, Dec 11, 5:30 pm
Mamma Mia! It's a Party!
This year we celebrate our volunteers with a "Mamma Mia" themed appreciation party!
What does that mean? Think Santorini by the sea in the summertime...greek dinner & drinks...Abba music...70s' attire with plenty of bling.
The Lincoln will provide gyros and falafel gyros with all the fixings! And maybe some spanakopita too! We invite volunteers to bring a dessert, salad or side dish to go with the theme. 
We will award Volunteer of the Year and Special Projects Volunteer of the Year as well as celebrate all of our wonderful volunteers. Some of which are going on over 20 years of service at the Lincoln!
If you like, you can also participate in the ($20 maximum) gift exchange!
This party will be held at the Skagit Station meeting room!
Please RSVP by signing up here!