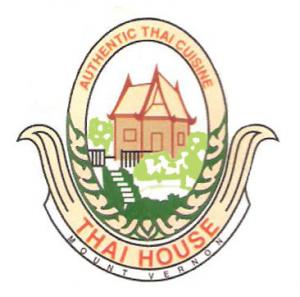 Thai House Loves The Lincoln
September 24, 2012
10% of Sales Go To the Lincoln Theatre
 
Thai House restaurant of Mount Vernon invites all members and friends of the Lincoln Theatre and, indeed, all of Skagit County and beyond, to join in supporting the Lincoln Theatre. The Thai House offers an excellent menu of authentic Thai cuisine, as well as a selection of beers and wines especially chosen to complement the Thai House culinary experience. The Thai House will donate 10% of all gross sales for Monday, September 24, to The Lincoln. The Thai House is a family owned and operated brick-and-mortar business that has called downtown Mount Vernon home since 1999. The Thai House employs local people, buys locally sourced goods and services, pays local taxes, and generally supports the local community. The Thai House recognizes the importance of the Lincoln Theatre and is pleased to express its support in tangible terms.
 
The Lincoln Theatre has the bold mission of entertaining, informing and inspiring the diverse Skagit County community through cinema, live performance and educational programs. The Lincoln Theatre Center Foundation is a non-profit organization with a very small, highly dedicated staff, a large body of invaluable volunteers and an intensely loyal membership of 1,000 or so mostly Skagitonians committed to preserving the historic Lincoln Theatre. Located in downtown Mount Vernon, the Lincoln Theatre is a cultural cornerstone serving all of Skagit County. We greatly appreciate the support of local businesses and encourage you to support them, in turn.
 
And now a few words from Denny and Pen Sritong, owners and operators of the Thai House: We at the Thai House invite you to enjoy a unique Thai culinary experience. Originally from Bangkok, Thailand, Chef Pen's career led her in 1990 to Vail, Colorado, where she gained her strong foothold in the Culinary Arts. As a protégé of some of the most elite chefs of Thailand and Colorado, Chef Pen has honed her creative flare and unique ambient style, which prevails in each dish she creates. In her role as Executive Chef of Thai House Restaurant, Pen directs and oversees all kitchen, banqueting and outside catering functions. Why not plan on Dinner and a Movie? Then shift to The Lincoln Theatre for A Lonely Place for Dying .
 
Thai House is located at 616 South 1st Street in downtown Mount Vernon
 
Hours of Operation:
Monday –Thursday: Lunch 11:00 AM - 3:00 PM, Dinner 4:00 PM -9:00 PM
Friday: Lunch 11:00 AM - 3:00 PM, Dinner 4:00 PM -10:00 PM
Saturday: Dinner Menu 12:00 PM-10:00 PM
Sunday: Dinner Menu 12:00 PM-8:30 PM
 
For more information call (360) 336-2966
 
 
We trust that you appreciate the importance of The Lincoln Theatre to Mount Vernon and all of Skagit County. The Lincoln Theatre Center Foundation, which is solely responsible for the operation of The Lincoln Theatre, is a non-profit organization relying heavily on memberships and the generous sponsorship of local businesses and individuals, both in cash and in kind, as well as ticket sales to fund daily operations. Local Merchants Love the Lincoln spotlights local restaurants and other retail establishments that have graciously consented to support The Lincoln Theatre financially by contributing a percentage of gross revenues for a specific date. We encourage you to patronize these local businesses at every opportunity, not only on the date of the promotion, but throughout the year. Your participation costs you nothing, but clearly benefits specific local businesses and, thereby, the local economy, in general. Those local businesses then share that benefit directly with The Lincoln Theatre. If your business would like to participate in sponsorship of The Lincoln Theatre, please contact us at your earliest convenience.