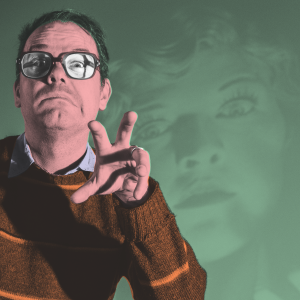 CELEBRATE NATIONAL SILENT FILM DAY AT THE LINCOLN!
We've got a special treat for you for National Silent Film Day -- the world premiere of the brand-new 4k remaster (courtesy of Photoplay Productions) of the 1927 silent film The Cat and the Canary, a comedic thriller full of spooky thrills and lots of laughs, presented in a new restored and remastered version.
Renowned musician Corey J. Brewer will be debuting a brand new soundtrack for the film on our stage -- composed and performed live just for us.
"[The Cat and the Canary] has chills, thrills, and excitement a-plenty to offer." —Mae Tinee, Chicago Tribune (1927)
"An exceptionally effective chiller." —Robert E. Sherwood, Life (1927)
"Armed with just a microphone and a magic suitcase of lights and sound, Corey J. Brewer delivers his creepy croon over expansive basement beats and eerie synth gurgles. Think Nick Cave doing the 'In Dreams' scene from Blue Velvet while Boards of Canada tries to break out of Frank's cellar." —Dan Paulus, City Arts.
Directed by: Paul Leni
Cast: Laura La Plante, Creighton Hale, Forrest Stanley, Gertrude Astor
4K restoration by Photoplay Productions
United States | English | 1927 | Mystery, Horror, Comedy | 79 minutes | NR
Tickets: $15. No Film Passes. Members, as usual, get a $2 discount!
All prices include a $2.00 Preservation Fee that goes directly into our capital account for the preservation of the Lincoln Theatre and its programs.