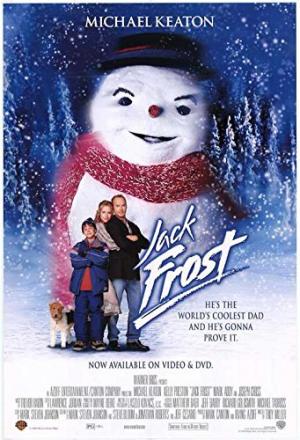 Running Time: 101 Minutes
The City of Mount Vernon presents their annual free holiday screening courtesy of Ken's Hairstyling and the Mount Vernon Downtown Association. Stay after the film for the Old Fashioned Christmas Parade and Tree-Lighting at 5:00pm. 
Jack Frost is the tale of a man who's trying to be a father, a husband, a breadwinner, and he's trying to do what he loves to do. Ultimately he realizes that if you don't pay attention to the people dearest in your life -- your family -- you could lose it all. Jack, an often-traveling blues musician, has spent little time with his son- then dies in a car accident and then realizes his mortal life mistake of not being there for his son. Then Jack "came to life one day" as a snowman to repair his lost time.
Director:Troy Miller
Stars: Michael Keaton, Kelly Preston, Joseph Cross