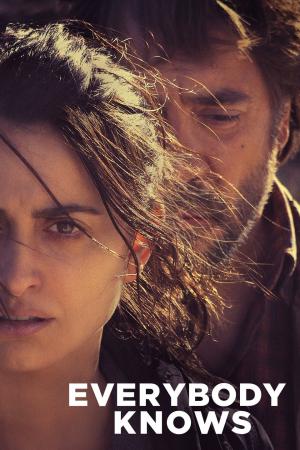 Saturday, Apr 13, 7:30 pm
Running Time: 132 minutes
The film follows Laura on her travels from Argentina to her small home town in Spain for her sister's wedding, bringing her two children along for the occasion. Amid the joyful reunion and festivities, the eldest daughter is abducted. In the tense days that follow, various family and community tensions surface and deeply hidden secrets are revealed.
Director: Asghar Farhadi
Cast: Penelope Cruz, Javier Bardem, Ricardo Darin, Eduard Fernández, Bárbara Lennie, and Inma Cuesta.
In Spanish | English | Catalan
What the critics are saying:
"There's a lovely sense, throughout the film, of how real life sometimes interrupts things, the way a child's prattling disrupts the pretty wedding ceremony, or how even in the midst of grief breakfast must be made." - Moira MacDonald, Seattle Times
"It undoubtedly manages to grasp your attention with an outstanding central performance by Penélope Cruz (one of her best to date) cementing this as a hard hitting, harrowing and compelling picture." - Jak-Luke Sharp, Film Inquiry
"Asghar Farhadi once again displays his knack for capturing the human condition. Superb performances especially Javier Bardem and Ricardo Darín." - Joe Friar, The Victoria Advocate
Film Prices:
Lincoln Theatre Members get a $2 discount on the following prices:
General: $10.50
Seniors, Students and Active Military: $9.50
Children 12 and under: $8.00
Sunday Bargain Prices:
General: $9.00
Children 12 and under: $7.50
Add $2.00 to the above prices for 3D screenings
All prices include a $1.50 Preservation Fee that goes directly into our capital account for preservation of the Lincoln Theatre and its programs. 
 
Members have benefits: Click here for details