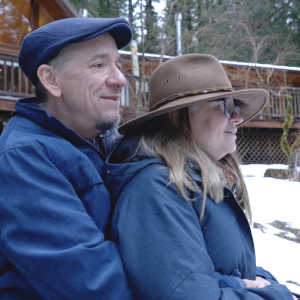 Thursday, Jun 30, 7:00 pm
Join Transmedia Vision and the Lincoln Theatre for the world premiere of MY OTHERLAND – a story about becoming yourself. A film by John Bowey.
Filmed in Skagit County, the film explores what do you do when the person you are on the inside, is so different from the person you are on the outside?
Becoming your authentic self is becoming more and more of a challenge. Linden Jordan shares how he found the courage to make a life-changing decision at 63, to become the person he really is.
Join us to hear this amazing story, followed by a panel discussion with Linden, his wife Cindy, John Bowey, and several members from the LGBTQ+ community.
Admission is free, with suggested $10 donation -- donations, after expenses, are split equally between filmmakers and PFLAG Skagit.
US | English | Documentary | 30 minutes + discussion | NR