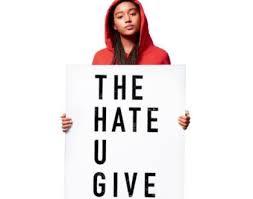 Saturday, Oct 26, 3:00 pm
FREE EVENT!
Starr Carter is constantly switching between two worlds -- the poor, mostly black neighborhood where she lives and the wealthy, mostly white prep school that she attends. The uneasy balance between these worlds is soon shattered when she witnesses the fatal shooting of her childhood best friend at the hands of a police officer. Facing pressure from all sides of the community, Starr must find her voice and decide to stand up for what's right.
Skagit Reads is a county-wide library program that brings Skagit county residents together to read and engage with one book. Events are taking place around the county - visit your local Skagit library to get the book and join the discussion.
Director: George Tillman Jr.
Writers: Audrey Wells (screenplay), Angie Thomas (book) 
Stars: Amandla Stenberg, Regina Hall, Russell Hornsby