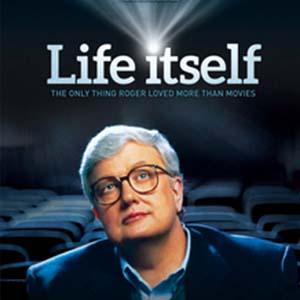 Friday, May 22 (All day)

to

Thursday, Jun 11 (All day)
QUARATINE CINEMA OFFERING
OPENS FRIDAY, MAY 15

Next up in our virtual cinema program is a series called MAGNOLIA PICTURES: A FEW OF OUR FAVORITE DOCS. Four films, each opening on a Friday, with a live Q&A the following Wednesday. 10% of ticket sales will be donated to a charity of the filmmakers' choice.
The Q&A's will begin at 8:00pm ET / 5:00pm PT each week. They'll be accessed directly through the page where you rent the film.
The Q&A's will be archived for viewers who can't tune in live.
Questions will be solicited by you in advance (via email: submityourquestion@magpictures.com)
Help support the Lincoln Theatre through this unique partnership with Magnolia Pictures!
Acclaimed director Steve James (Hoop Dreams) and executive producers Martin Scorsese (The Departed) and Steven Zaillian (Moneyball) present LIFE ITSELF, a documentary film that recounts the inspiring and entertaining life of world-renowned film critic and social commentator Roger Ebert - a story that is by turns personal, funny, painful, and transcendent. Based on his bestselling memoir of the same name, LIFE ITSELF, explores the legacy of Roger Ebert's life, from his Pulitzer Prize-winning film criticism at the Chicago Sun-Times to becoming one of the most influential cultural voices in America.
"Rich in detail and warmly affectionate, Life Itself offers a joyful yet poignant tribute to a critical cinematic legacy." - Certified Fresh on Rotten Tomatoes
A film by Steve James
English | 2014 | Documentary | 120 minutes | R 
$5 for a 72 hour rental period.
With each screening of Life Itself purchased, the Lincoln Theatre will receive 50% of the ticket price and the distributors and filmmakers receive the other 50% after a 10% donation to GiveDirectly's COVID relief fund)). Thank you for supporting the Lincoln!.
Here's the full line-up for the Q&A's:
5/15 – RBG (Q&A on 5/20 with directors Betsy West and Julie Cohen, moderated by Melena Ryzik from the New York Times. Charity:NYU Langone's food pantry, The Table)
5/22 – LIFE ITSELF (Q&A on 5/27 with Chaz Ebert in conversation with director Steve James. Charity: Cinema Worker Solidarity Fund)
5/29 – BLACKFISH (Q&A on 6/3 with director Gabriela Cowperthwaite. Charity: GiveDirectly's COVID relief fund)
6/5 – HAIL SATAN? (Q&A on 6/10 with director Penny Lane in conversation with Lucien Greaves, head of The Satanic Temple. Charity:GiveDirectly's COVID relief fund)
HOW TO WATCH: TELEVISION (via the downloaded APPLE TV app or GOOGLE CHROMECAST) MOBILE DEVICE (iPhone, iPad, Android) | COMPUTER (by clicking on the link below).
For more information on how the rental works:
Click the button above, or follow THIS LINK to purchase entry to our digital screening room for Life Itself for only $5 on Magnolia's secure virtual screening room created just for patrons of the Lincoln Theatre.
Create an account – it's very easy! – and complete your purchase.
Watch as much as you like for 72 hours!
For any questions regarding streaming, device, connection, or payment issues, you will need to reference these links and reach out directly Magnolia here.
For non-streaming questions, please feel free to reach out to us at admin@lincolntheatre.org