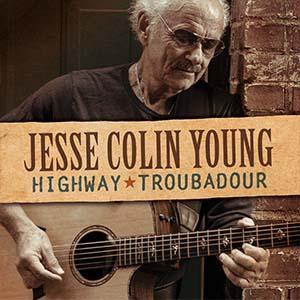 PCI Events presents
Jesse Colin Young's Highway Troubadour Tour
With songs like "Darkness, Darkness", "Lightshine", "Sunlight", "Sugarbabe", "Songbird" and The Youngblood's version of "Get Together", Jesse Colin Young has influenced and shaped the character of American music for over 50 years. Discovered in 1961, Jesse Colin Young had a serious solo career, showcasing his vocals and guitar work, with 2 records, Soul of a City Boy (Capitol) and Youngblood (Mercury), before he formed his folk-rock band The Youngbloods in 1965.
The Youngbloods made 5 records on RCA (Sony BMG) and 5 records on Warner Brothers before Jesse went on to make 16 more records (Warner Brothers, Electra, Polygram) in his expansive solo career. Jesse has always responded to the world around him with a clear voice and focus that touches on our humanity. His style is now considered Americana, but in fact it's his unique fusion of folk, rock, jazz and blues with an emphasis on his extraordinary voice that makes his signature sound.
A longtime tradition of folksingers is to create music that responds to the modern era, serving as a sort of public record. Jesse Colin Young has routinely taken that lesson to heart, delivering stirring performances throughout the decades — from "Get Together" to 1978's "American Dreams Suite" to 2019's "Cast a Stone" — that shine a light not only on his musical skills, but also on the political, social, and environmental issues of the time. For Jesse, that approach comes from a lifetime of travel, immersing himself in different cultures, witnessing life from multiple angles, and making art that's just as multi-faceted. He's been encouraging the world to "get together" for decades, with his own music serving as the soundtrack.
Jesse will be touring as an acoustic duo with his daughter Jazzie Young in support of his new solo acoustic album, Highway Troubadour, filled with stripped-down versions of such hits as "Darkness, Darkness," from the Youngbloods' 1969 album Elephant Mountain, and the jazzy "Ridgetop," from his 1973 breakthrough solo effort, Song for Juli. The new album, the follow-up to 2019's comeback Dreamers, traces Young's personal journey from the Lower East Side of Manhattan to the San Francisco Bay Area to his home on a Hawaiian coffee plantation to the Deep South.
Tickets: $62.00 Preferred Seating (first four rows); Reserved Seating: $47.00