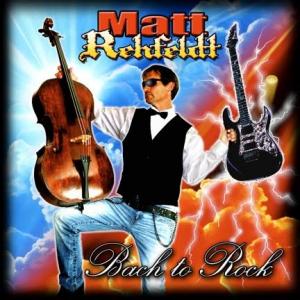 Saturday, May 15, 7:30 pm


Matt Rehfeldt "Bach to Rock" Live Stream at the Lincoln Theater May 15th 7:30 P.M. Sponsored by the Rick Epting Foundation for the Arts.
Bach to Rock is Matt's one man act in which he displays many styles of inspiring music from 3 centuries on 3 instruments: cello, electric guitar and classical guitar. Incorporated are tracks that he has prerecorded on violin, viola, cello, bass, guitars, keyboards, percussion and drums. Please join Matt for this fun filled event. 
Matt has 2 Bach to Rock CDs and a highly acclaimed recording of Bach's famous Cello Suites. He has soloed with orchestras and rocked concert halls around the world.
Visit mattrehfeldt.com
The stream goes live at 7:00pm. The concert starts at 7:30pm
The concerts will be streamed on our Youtube channel by donation. Proceeds will be split 50/50 between the performers and the Lincoln Theatre Center Foundation.
Support for the series comes from Richard Hartung, Margaret and Allen Bird, and Cindi and Steve Olszewski, Mr. Don Wick, the Rick Epting Foundation, Dimensional Communications, Logan Creek, Skagit Symphony and JRivera & Associates. A big thank you to to Colby and Brett from Dimensional Communications for their technical assistance. Virtual Portrait Support: Wendy and Roger Ragusa, Susan Wilson and Eric Hall, Duncan West and Mary Deaton, Peggy Sue Erickson, Roger Gietzen and Chelan Robbins, Taylor Bannister, Cathy and Walter Pfahl, Susan Zamaria and Steve Girard.
Artists: Are you ready to get back on stage? Please email roger@lincolntheatre.org if you are interested in being a part of this series.
Sponsors: Would you like to help offset crew and licensing costs? Low cost sponsorships are available. Click HERE for a PDF to the sponsor agreement. Please email roger@lincolntheatre.org for more information.