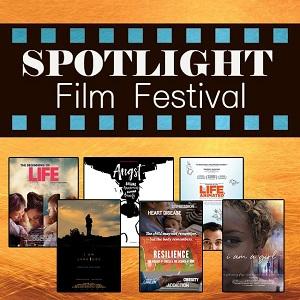 Thursday, Feb 15, 6:30 pm
Thursday, Feb 22, 6:30 pm
Thursday, Mar 15, 6:30 pm
Thursday, Mar 22, 6:30 pm
The third annual Spotlight Film Festival returns!  This event includes a series of six separate documentaries that shine a light on issues important to our community. Films will be featured on consecutive Thursdays  from 6:30pm – 9:00pm starting February 15 and running through March 22 at the Lincoln Theatre.
This week's film: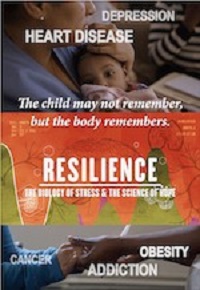 Resilience
March 22, 2018
Coordinating Organization: SCCFC
Length: 60 minutes
"The child may not remember, but the body remembers."
Researchers have recently discovered a dangerous biological syndrome caused by abuse and neglect during childhood. As the new documentary Resilience reveals, toxic stress can trigger hormones that wreak havoc on the brains and bodies of children, putting them at a greater risk for disease, homelessness, prison time, and early death. While the broader impacts of poverty worsen the risk, no segment of society is immune. Resilience, however, also chronicles the dawn of a movement that is determined to fight back. Trailblazers in pediatrics, education, and social welfare are using cutting-edge science and field-tested therapies to protect children from the insidious effects of toxic stress—and the dark legacy of a childhood that no child would choose
TRAILER: https://kpjrfilms.co/resilience/
Past Screenings: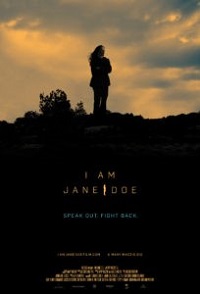 I AM JANE DOE
February 15, 2018
Coordinating Organization: Skagit Domestic Violence and Sexual Assault Services
Length: 99 minutes – unrated but PG-13 recommended
Called "a gripping legal thriller" (Esquire); "a powerful call to action" (The Los Angeles Times); "viscerally emotional" (The Washington Post), I Am Jane Doe chronicles the epic battle that several American mothers are waging on behalf of their middle-school daughters, victims of sex trafficking on Backpage.com, the classified advertising website that for years was part of the iconic Village Voice.  Reminiscent of Erin Brockovich and Karen Silkwood, these mothers have stood up on behalf of thousands of other mothers, fighting back and refusing to take no for an answer.
TRAILER: www.iamjanedoefilm.com
The Beginning of Life
February 22, 2018
Coordinating Organization: Children's Council & Skagit Public Health
Length: 97 minutes
One of the greatest advances in neuroscience is to have discovered that babies are much more than a genetic load. The development of all human beings lies in the combination of genetics with the quality of the relationships we develop and the environment in which we are inserted.
The Beginning of Life invites everyone to be an agent of change in society: are we taking good care of the first years of life, which define both the present and the future of humanity?
TRAILER: https://www.youtube.com/watch?time_continue=2&v=LHqUMqvL1RQ
Life, Animated
March 1, 2018
Coordinating Organization: Skagit County Developmental Disabilities Program
Length: 92 minutes
Rated PG
From Academy Award® winning director Roger Ross Williams, LIFE, ANIMATED is the inspirational story of Owen Suskind, a young man who was unable to speak as a child until he and his family discovered a unique way to communicate by immersing themselves in the world of classic Disney animated films. This emotional coming-of-age story follows Owen as he graduates to adulthood and takes his first steps toward independence. 
Owen's story is a moving testament to the many ways in which stories can serve as a means of persevering through the dark times, leading us all toward the light.
TRAILER: www.lifeanimateddoc.com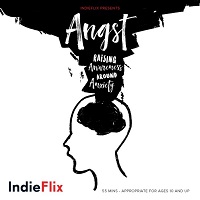 Angst
March 8, 2018
Coordinating Organization: Skagit Public Health
Angst is a film and virtual reality experience that explores anxiety, its causes, effects and what we can do about it. The filmmakers' goal is to have a global conversation and raise awareness around anxiety. Angst features candid interviews with kids and young adults who suffer, or have suffered, from anxiety and what they've learned about it.  The film includes discussions with mental health experts about the causes of anxiety and its sociological effects, as well as help, resources and tools.
TRAILER: https://angstmovie.com
Entrance is free with a suggested donation of $5.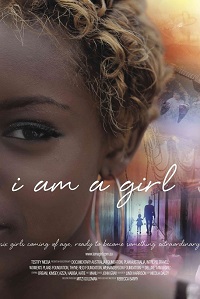 I Am a Girl
March 15, 2018
Coordinating Organization: Mt Baker Planned Parenthood
Length: 88 minutes
I AM A GIRL is an inspirational feature length documentary that paints a clear picture of the reality of what it means to be a girl in the 21st century. Feminism may have promised equality and sought a better and fairer world for women but the reality is that girls make up almost a quarter of the world's population yet still face the greatest discrimination of any group in the world. Technology and science offer unimaginable potential but we still struggle to ensure men and women are afforded equal opportunities. Yet in spite of these obstacles, girls have found extraordinary ways to persevere and in our documentary we hear their stories of strength, hope, courage and a refusal to be second best.
Trailer: www.iamagirl.com.au