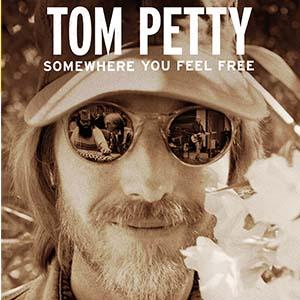 Wednesday, Oct 20, 7:30 pm
Thursday, Oct 21, 7:30 pm

Tickets go on sale Thursday, September 23
Winner of the 2021 SXSW Audience Award, Tom Petty, Somewhere You Feel Free: The Making of Wildflowers offers a unique take on the Petty legacy, diving deep into a condensed period of creativity and freedom for the legendary rock star. 
Capturing the period of 1993-1995, during which he created his seminal and most emotionally raw album Wildflowers, the unvarnished look at Petty features never-before-seen footage drawn from a newly discovered archive of 16mm film as well as new interviews with album co-producers Rick Rubin and Heartbreaker Mike Campbell, along with original Heartbreaker Benmont Tench.
Director Mary Wharton illuminates an artist at the height of his powers, providing an intimate and emotional look at an enigmatic icon with archival footage of Petty and his band in the recording studio, behind-the-scenes on tour, and at home with his family, providing a view of Tom Petty as he has never been seen before.
Starring: Tom Petty, Rick Rubin, Mike Campbell, Benmont Tench, George Drakoulias
Director: Mary Wharton
USA | English | 2021 | Documentary | 105 minutes | Not Rated
Advance Festival Tickets: $15 general; $13 members + applicable fees. Special Screening | No Passes. All tickets include a $2 preservation fee.
Facebook: https://www.facebook.com/tompetty/ 
Instagram: https://www.instagram.com/tompettyofficial/ 
Twitter: https://twitter.com/tompetty/ 
YouTube: https://www.youtube.com/user/tompetty