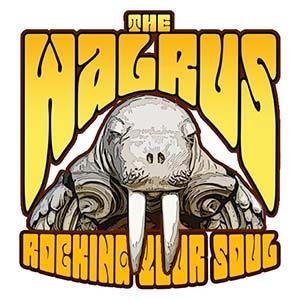 Saturday, Oct 24, 7:30 pm


Stream THE WALRUS Live from the Lincoln Theatre's Stage! You'll find the stream going live at 7:00pm Saturday, October 24 on our YouTube Channel. The concert begins at 7:30pm.
One of the Northwest's favorite bands, THE WALRUS has been energizing clubs, parties, weddings, and outdoor events since 1995.
In January 2015, The Walrus was selected to play for pre-game festivities at the Seahawk's NFC Championship game at CenturyLink Field.
The band's vocally rich and intricate arrangements include songs by the Beatles, Queen, the Jackson 5, the B-52s, Led Zeppelin, Pink Floyd, Tom Petty, The Police, Stevie Wonder, Jefferson Airplane, Heart, The Trammps, CSNY, Talking Heads, Aretha Franklin, and many others.
The Walrus is made up of five seasoned professionals who care about making every event and performance fun, smooth and enjoyable for all. All band members sing, enabling the band to perform songs most cover bands would never think of even trying,
Support for the series comes from Dimensional Communications, Logan Creek and JRivera & Associates. A big thank you to to Colby and Brett from Dimensional Communications for their technical assistance. Virtual Portrait Support: Wendy and Roger Ragusa, Susan Wilson and Eric Hall.
The concerts will be streamed free on Youtube with donations accepted. Proceeds will be split 50/50 between the performers and the Lincoln Theatre Center Foundation.
Artists: Are you ready to get back on stage? Please email roger@lincolntheatre.org if you are interested in being a part of this series.
Sponsors: Would you like to help offset crew and licensing costs? Low cost sponsorships are available. Cilck HERE for a PDF to the sponsor agreement. Please email roger@lincolntheatre.org for more information.