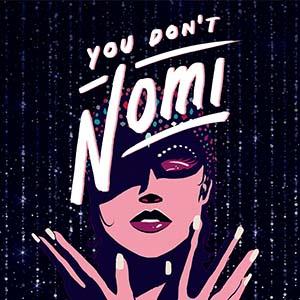 Friday, Jun 12 (All day)

to

Thursday, Jul 2 (All day)
QUARANTINE CINEMA OFFERING
AVAILABLE STARTING JUNE 12 FOR PRIDE MONTH

A chorus of film critics and fervent devotees explore the complicated afterlife of 1995's biggest film flop, Paul Verhoeven's salacious Showgirls, from disastrous release to cult adoration and extraordinary redemption. The film features Adam Nayman (Vice Guide to Film), April Kidwell (I, Nomi) and Peaches Christ (Milk) along with archive interview footage with the cast and crew of Showgirls.
"Even if you aren't a fan of SHOWGIRLS - especially if you aren't - Jeffrey McHale's thoughtfully constructed documentary is a joy to watch." - JimmyO, JoBlo's Movie Network
"The most thoughtful deconstruction of a film imaginable." - FILM FORWARD
"An exhilarating, madcap cine-essay."- VULTURE
"Almost as entertaining as Showgirls itself." - JEZEBEL
Director: Jeffrey McHale
United States | 2020 | Documentary | 92 minutes | NR 
$9.99 for a 72 hour rental period. 
HOW TO WATCH: TELEVISION (via the the downloaded APPLE TV or ANDROID app, or CHROMECAST) MOBILE DEVICE (iPhone, iPad, Android) | COMPUTER (by clicking on the link below).
For more information on how the rental works:
Click the button above, or follow THIS LINK to purchase entry to our digital screening room for a $9.99 rental on Eventive's secure virtual screening room created just for patrons of the Lincoln Theatre.
Create an account – it's very easy! – and complete your purchase.
Watch as much as you like for 72 hours!
For any questions regarding streaming, device, connection, or payment issues, you will need to reference these links and reach out directly Eventive here.
For non-streaming questions, please feel free to reach out to us at admin@lincolntheatre.org