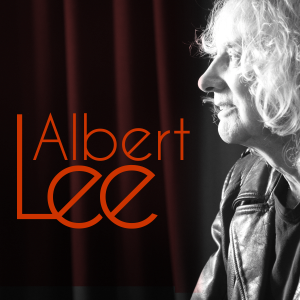 Member-only presale tickets available May 5 at noon. General tickets on sale May 12 at noon.
The Historic Lincoln Theatre is pleased to bring iconic guitarist Albert Lee back to our stage!
Albert Lee is a Grammy Award-winning British guitarist and multiple recipient of Guitar Player Magazine's "Best Country Guitarist," and is celebrated by fans and musicians the world over for his fingerstyle and hybrid picking technique.
Lee has worked both in the studio and on tour with many notable musicians from a wide range of genres including Eric Clapton, the Everly Brothers, Bill Wyman, Emmylou Harris, Joe Cocker, Jackson Browne, Rosanne Cash, and more. In 2002, he appeared on stage at the Concert for George, celebrating the life and music of Beatle George Harrison.
Lee started his music career at a very early age in England. With the likes of Elvis Presley, Chuck Berry and the Everly Brothers on the radio, Albert took to playing all over London in bars and church halls. In the mid to late '60s, a time of wah-wah pedals and distortion with Jimmy Hendrix and Eric Clapton fronting the music scene, Albert had his first taste of commercial success playing with Chris Farlowe and The Thunderbirds. Albert soon found his favored guitar of choice, the Fender Telecaster, and along with this he discovered his love for country music.
In the mid '70s, Albert joined Joe Cocker's band, which led him to an opportunity to tour with Emmylou Harris & The Hot Band. With the help of Emmylou's husband and producer, Brian Ahearn, Albert recorded his first solo album, Hiding, in 1979.
Albert has been awarded two Grammys for "Best Country Instrumental Performance" in his illustrious career: in 2002, for "Foggy Mountain Breakdown," from the album Earl Scruggs & Friends, and again in 2009 for his work on Brad Paisley's track "Cluster Pluck." He also received nominations for tracks on three of his solo albums.
Albert Lee is known within the music industry for his speed of playing and his technical virtuosity but is also one of the most melodic players. He's often referred to as "the guitar player's guitar player." His song "Country Boy" helped to redefine country guitar for a whole generation of players and was later to become a #1 hit for multi-instrumentalist Ricky Skaggs. In 2011, a summer jaunt with guitarist John Jorgenson prompted Albert to form his own U.S. band for the very first time, and to this day, he maintains a robust solo career and continues to tour with his great band, selling out venues from coast to coast.
Advance Reserved Seating Tickets: $39 1st section; $34 2nd section; $29 3rd section; $24 4th section + applicable fees. Lincoln Theatre Members receive $2 off.