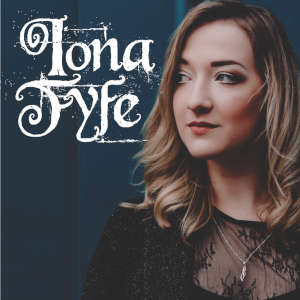 The Historic Lincoln Theatre welcomes folksinger Iona Fyfe, one of Scotland's finest young ballad singers, rooted deeply in the singing traditions of the Northeast of Scotland, along with Alex Sturbaum and Brian Lindsay
Winner of Scots Singer of the Year at the MG Alba Scots Trad Music Awards 2018, Iona has been described as "one of the best Scotland has to offer" (Global Music Magazine).
With a number of high profile appearances under her belt, Iona has performed extensively in the UK, Germany, Austria, Italy, Switzerland, France, Poland, Australia, and Canada. Iona was a finalist in the BBC Radio Scotland Young Traditional Musician of the Year and won the Molloy Award at Birmingham Trad Irish Fest. In 2018, Iona performed at the lnterceltique Festival De Lorient, where she was described as "a Scottish folksinger, magical and charismatic" (Rolling Stone).
A sell-out show at the Edinburgh Fringe Festival for two consecutive years, Iona studied Traditional Music at the prestigious Royal Conservatoire of Scotland, based in Glasgow. Iona has gained an FLCM in Scottish Traditional Voice from the London College of Music and is one of six National Directors of the Traditional Music and Song Association of Scotland.
"Describing Iona Fyfe as a Scottish folksinger is probably doing her an injustice, as the versatility displayed on her new EP release, Dark Turn of Mind, reflects her grasp and understanding of jazz, Americana, and much more." —RnR Magazine
Advance Reserved Seating Tickets: $25 1st section; $22.50 2nd section; $20 3rd section; $17.50 4th section + applicable fees. Lincoln Theatre Members receive $2 off all ticket tiers.