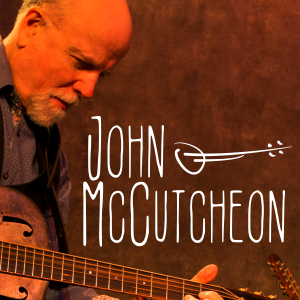 The Lincoln Theatre is proud to host folk music's "Rustic Renaissance Man" John McCutcheon -- a virtuoso instrumentalist, powerful singer-songwriter, storyteller, activist, and author.
Since his career began in the 1970s, McCutcheon has recorded over 40 albums, establishing himself as a master of the hammered dulcimer, banjo, guitar, fiddle and several other stringed instruments.
It is in live performance that John feels most at home. It is what has brought his music into the lives and homes of one of the broadest audiences any folk musician has ever enjoyed. People of every generation and background feel at home in a concert hall when John McCutcheon takes the stage, with what critics describe as "little feats of magic," "breathtaking in their ease and grace," and "like a conversation with an illuminating old friend."
Whether in print, on record, or on stage, few people communicate with the versatility, charm, wit or pure talent of John McCutcheon.
"John McCutcheon is not only one of the best musicians in the USA, but also a great singer, songwriter, and song leader. And not just incidentally, he is committed to helping hard-working people everywhere to organize and push this world in a better direction." —Pete Seeger
"The most impressive instrumentalist I've ever heard." —Johnny Cash
Advance Reserved Seating Tickets: $39 1st Section, $34 2nd section, $29 3rd Section, and $24 4th Section + applicable fees. Lincoln Theatre Members receive $2 off all seating tiers.