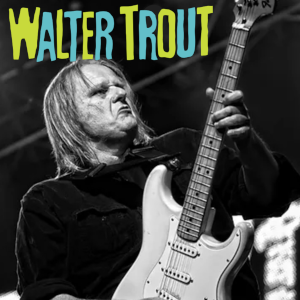 THE LINCOLN THEATRE presents legendary blues guitarist WALTER TROUT.
However fast or far a man travels, he can never truly outrun his past. Walter Trout knows this better than anyone. As he embarked on his 30th solo album, Ride, the iconic US blues-rock guitarist found himself eyeing the horizon and the green shoots of his triumphant late career. Even now, Trout -- who has played with John Mayall's Bluesbreakers, Canned Heat, John Lee Hooker, and Big Mama Thornton -- is still writing fresh chapters of his life story.
No doubt Ride -- which debuted at #1 on the Billboard Blues Chart and the UK Jazz/Blues chart -- has a charging momentum and a modern energy, with Trout broadening his musical palette and taking the pulse of an era reeling from both pandemic and politicos. And yet, when the veteran songwriter reached for guitar and notepad, he found himself walking once again amongst the good, bad and ugly scenes of his extraordinary backstory.
"This album is a snapshot of how I was feeling through this pandemic," he says. "I think I still have something new to say about the world, and that's important to me. But my life has been one hell of a ride, and when I listened back, I realized there were a lot of songs about dealing with the past."
Hitting the road again in support of Ride, Walter Trout urges fans -- and himself -- to stay strong, in light of all of the challenges we've faced over the past few years. "I mean, this album is definitely a musical ride and I certainly tried to cover a lot of ground. But, really, life is kind of a ride too, isn't it? And I want to live mine to the fullest."
Advance Reserved Seating Tickets: $39 1st Section, $34 2nd section, $29 3rd Section, and $24 4th Section + applicable fees. Lincoln Theatre Members receive $2 off all seating tiers.
​