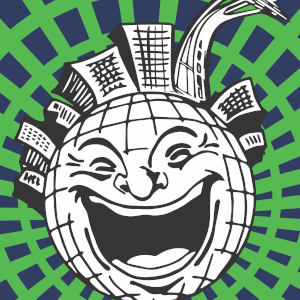 Saturday, Nov 26, 8:00 pm
GENERAL SEATING IS $30 -- TICKETS ARE ON SALE NOW!
The Seattle Comedy Competition is BACK and the Lincoln is excited to be a Finals Week Venue! Watch comics square off against each other in hilarious competition. It's America's biggest touring comedic festival and you are a part of it.
* Note: Adult content, is not suitable for children.
The Seattle International Comedy Competition is the REAL "Last Comic Standing."
26 Days

22 Shows

18 Venues

32 comedians from the U.S., Canada, UK, and Japan

Over $15,000 in cash prizes

Talent executives from CBS, NBC, and more: movie studios, managers, agents, and producers

It's America's biggest touring comedy festival
There are two "Preliminary" rounds of 16 comedians; each comedian gets 5 minutes to impress. The Preliminary rounds consist of 5 shows, and a combination of the entertainment industry and celebrity judges, and audience reaction determines who moves on when each performer's 5 best scores are tallied.
The top 5 comics from the Preliminaries make the Semi-finals; all the Semi-finalists win some cash and get to compete for the title by performing for 10 minutes nightly for 5 shows.
At the last Semi-Final show the Finalists are announced. Five comedians get to go big, and five get to go home. After two days to recover and plan, the Final round begins the fourth week of November.