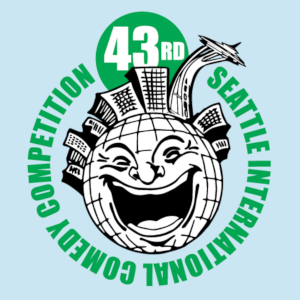 Saturday, Nov 25, 8:00 pm
The Seattle International Comedy Competition is BACK and the Lincoln Theatre is excited to be a Finals Week Venue! Watch comics square off against each other in hilarious competition. It's America's biggest touring comedic festival and you are a part of it!
The Seattle International Comedy Competition is the REAL "Last Comic Standing." Here's how it works: After two preliminary rounds of 16 comedians, a combination of entertainment industry & celebrity judges and audience reaction determines who moves on to the next round. The top 5 comics from the Preliminaries make the Semi-finals; all the Semi-finalists win some cash and get to compete for the title by performing for 10 minutes nightly for 5 shows. At the last Semi-Final show the Finalists are announced: five comedians get to go big, and five get to go home.
HERE'S WHERE YOU COME IN --> After two days to recover and plan, the Final Round begins the fourth week of November. Come see the cream of the crop -- five comics, fifteen-minute sets each, and you will help decide who the final winner is!
Advance Reserved Seating Tickets: $40 1st section; $35 2nd section; $30 3rd section + applicable fees.
Please note: Adult content, not suitable for children.
A presentation of Fox Productions; Member Discounts do not apply.