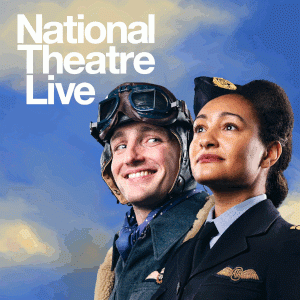 National Theatre Live brings the best of British theatre to a cinema screen near you.
Whether you show up for serious drama, romcoms, or sold-out award-winning hits, we bring you unmissable theatre, filmed live from Britain's most exciting stages.
Our home is at the National Theatre in London. We film our plays in front of a live theatre audience, but optimize everything for the big screen so it's the next best thing to being there.
The actors on stage deliver their performances as they normally would any other night. But to make sure our audiences watching in cinema have the best seat in the house, we tailor the position of our cameras to capture each production and work closely with technical teams to make sure every element on stage such as lighting, hair, and make-up look fantastic on the big screen.
For more information click on the titles below:
Jack Absolute Flies Again - October 6