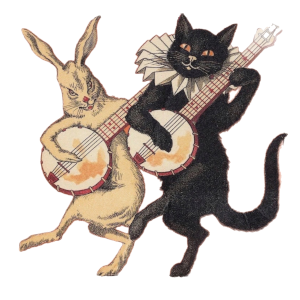 Saturday, Dec 31, 8:00 pm
Join us on New Year's Eve with KUINKA and SAVANNA WOODS with EDEN for The Year of the Rabbit. A Complimentary NYE Champagne Toast, Party Favors, and other Special Surprises are included in your ticket purchase! WHITE BRANCHES will be staging a completely unique and immersive atmosphere for the evening.
The Year of the Rabbit is Kuinka's three-piece tribute to their sonic adventures of years past. Miranda, Zach, and Nathan will spend one special evening revisiting and exploring the sounds and songs they've written together over the last ten years and focus a lens on early works inspired by their home in the Skagit Valley. This unique show will feature reimagined versions of Kuinka favorites and boot-stomping multi-instrumental and percussive numbers alike. Join us as we reflect on days past and welcome the Year of the Rabbit.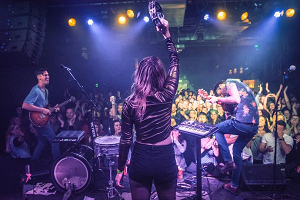 This special evening also includes Savanna Woods with Eden. Eden is a rock/blues/pop band from the Pacific Northwest fronted by the powerhouse vocals of Skagit's own, Savanna Woods, recent Top 20 artist on NBC's The Voice. Savanna's unique voice is paired with the incredibly talented Aaron Hiebert on electric guitar to create an impactful and energetic sound. They play a dynamic range of original music, paired with covers from the 60's through today. From Fleetwood Mac, to AC/DC, to Stevie Ray Vaughan, they are guaranteed to get you grooving!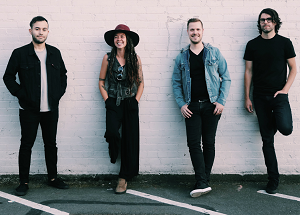 Doors at 8:00pm; Savanna Woods w/Eden at 9:00pm; Kuinka at 10:30pm
Advance Reserved Seating Tickets: $59 1st Section; $49 2nd Section; $39 3rd Section; $20.23 4th Section + applicable fees. Lincoln Theatre Members receive $2 off all seating tiers.