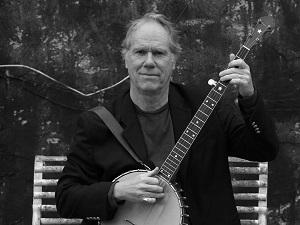 Saturday, April 2, 2016 - 8:00pm
Advance Reserved Seating Tickets: $36 1st Section; $32 2nd Section; $28 3rd Section: $24 4th Section. Lincoln Theatre Members receive a $2 discount.
Born in Chapel Hill, N.C. in 1946, Loudon Wainwright III came to fame when "Dead Skunk" became a Top 20 hit in 1972. He had studied acting at Carnegie-Mellon University, but dropped out to partake in the "Summer of Love" in San Francisco, and wrote his first song in 1968 ("Edgar," about a lobsterman in Rhode Island).
He was soon signed to Atlantic Records by Nesuhi Ertegun, and was lured by Clive Davis to Columbia Records, which released "Dead Skunk." His songs have since been recorded by Bonnie Raitt, Johnny Cash, Earl Scruggs, Kate & Anna McGarrigle, his son Rufus Wainwright, and Mose Allison, among others. In 2011, they were commemorated by the comprehensive five-disc retrospective 40 Odd Years.
Additionally, Wainwright has co-written with songwriter/producer Joe Henry on the music for Judd Apatow's hit movie Knocked Up, written music for the British theatrical adaptation of the Carl Hiaasen novel Lucky You, and composed topical songs for NPR's Morning Edition and All Things Considered and ABC's Nightline. An accomplished actor, he has appeared in films directed by Martin Scorsese, Hal Ashby, Christopher Guest, Tim Burton, Cameron Crowe and Judd Apatow.
Wainwright has also starred on TV in M.A.S.H. and Undeclared, and on Broadway in Pump Boys and Dinettes. Most recently, he appeared in the film Pleased To Meet You (with fellow music legends John Doe, Aimee Mann and Joe Henry), and created a one-man theatrical show, Surviving Twin, which combines his songs and the writings of his late father: Initially developed as part of University of North Carolina's Playmakers series, it focuses on fatherhood—both being a father and having one—and also explores the issues of birth, self-identity, loss, mortality, fashion, and of course, pet ownership.  
Bellingham's The Scarlet Locomotive opens the show! Click here for more info.
Loudon Wainwright III is proudly sponsored by Mark and Diane Studley.