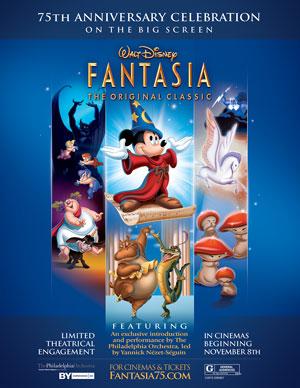 Released in 1940, represented Disney's boldest experiment to date. Bringing to life his vision of blending animated imagery with classical music. What had begun as a vehicle to enhance Mickey Mouse's career blossomed into a full-blown feature that remains unique in the history of animation.
 
Fantasia 75th Anniversary will include a special bonus featurette that will precede the feature which will entail an exclusive introduction and performance by The Philadelphia Orchestra, led by Yannick Nzet-Sguin.
 
Advance Tickets: $16 adults; $14 seniors; $12 students and children plus applicable fees. Lincoln Theatre Members receive $2 off per ticket.