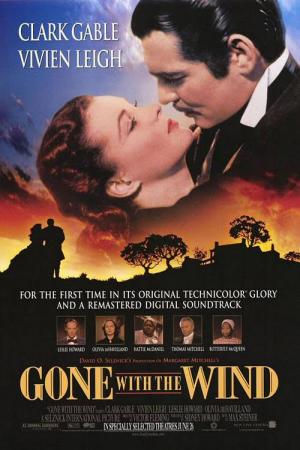 The third is our 90th Anniversary series. Admission $1.00!
 
Release Date: January 17, 1940
 
A manipulative Southern belle carries on a turbulent affair with a blockade runner during the American Civil War.
 
Directors: Victor Fleming, George Cukor (uncredited)
 
Writers: Margaret Mitchell (story of the old south "Gone with the Wind"), Sidney Howard (screenplay)
 
Stars: Clark Gable, Vivien Leigh, Thomas Mitchell
 
What the critics say:
 
Kevin Thomas,Los Angeles Times
 
Gone With the Wind endures and deepens with the passing of time because Scarlett and Rhett are as modern as its open ending.
John C. Flinn Sr.,Variety
 
One of the truly great films, destined for record-breaking boxoffice business everywhere.
 
Matt Brunson,Creative
 
Loafing here are infinite highs, beginning with Vivien Leigh's extraordinary performance as Scarlett O'Hara, one of the most fully developed characters ever depicted in American cinema.
 
Neil Smith, Total Film
 
Clark Gable and Vivien Leigh create their own sizzle as Rhett Butler and Scarlett O'Hara in a lavish four-hour epic that juxtaposes scenes of jaw-dropping majesty with moments of elegant intimacy and playful verbal jousting.